What's new at Quilt 4 U? July 24 2023
New Notions: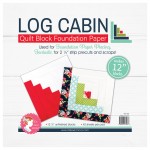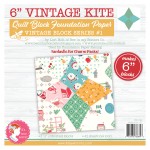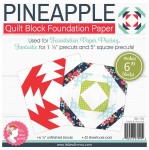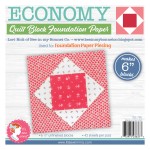 Create perfect quilt blocks with the Foundation Paper Piecing Pads from It's Sew Emma! These pads are perfect for quilter's trying Foundation Paper Piecing for the first time. With shaded diagrams for color placement, fabric cut sizes and clearly printed numbers, these papers will give accurate results each time. Each pad makes 42 blocks.
These come in a variety of small and large sizes. More sizes and different blocks (for example: flying geese) are on order.
Diamond Rects by Deb Tucker
Now you can make those tough elongated diamond units needed for any Storm at Sea project with ease and success. But remember, this is a basic unit that can combine with any of the other fundamental units to create many, many other interesting designs and quilt projects. You'll precision cut the center diamond, then sew on side triangles to create an oversized unit that you'll trim down to the perfect size. 6 in stock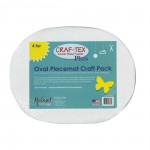 16 x 12 1/2 in. 4 to a pack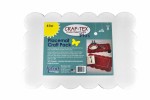 12 1/2 x 18 1/2 inches
Craf Tex Double Sided Placemats. 4 to a pack.Choose any fabric you like and then, using a press cloth, iron your fabric to one of the Placemats and before you know it, you will have your own unique placemat. 100% Polyester, needlepunch craf tex plus, double sided fusible heavyweight. Use with medium steam.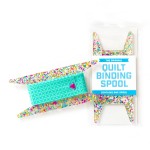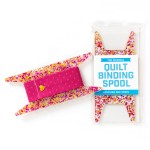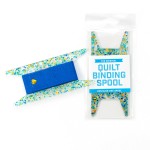 (Purple just came in!)
Lets get organized! Keep your prepared binding nice and tidy on our new Quilt Binding Spools. Each spool will hold enough for a whole quilt -- whatever size you make! Or a great way to store extra bindings to keep them neat and tidy.

Included: 1 Spool Size: 5-3/4in x 2-1/2in
Cleaning Tools for your Machine: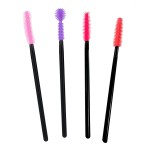 Nook & Crannying Cleaning Tools $4.99
Get into every nook and cranny of your sewing machine with these handy, reusable cleaning tools from The Gypsy Quilter®. Silicone bristles are soft yet effective in cleaning your sewing machine, as well as your home appliances and electronics. The variety of tips in the package give you several options for reaching all of those tiny, hard-to-reach areas. To clean the brushes, simply wash in mild soapy water and air dry to remove the dust and lint from your cleaning tools.
Color: Colored Bristles with Black Handles
Made of: Silicone Bristles with Plastic Handles
Care: Wash with Mild Soapy Water and Air Dry
Use: Machine Cleaning Brushes
Total Size: 4-1/8in long including 1in of bristles
Included: Four Cleaning Tools
$3.76
This nylon bristle brush is just the right size for getting dust and lint out of those small spaces. Use for cleaning sewing machines and small appliances. 4.5 inches long.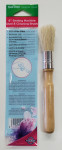 $6.91
Dusting Brush. !00% white china bristles. Removes dust, dirt, and lint from hard to reach creavices, sewing machine locations and other work areas. Made of wood and 6 inches long.
New Patterns/Fabrics:
Bianco E Nero from Quilting Treasures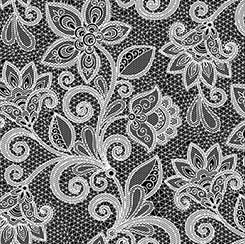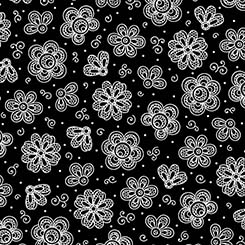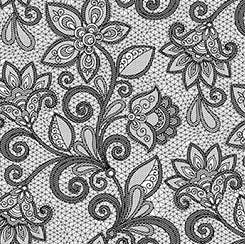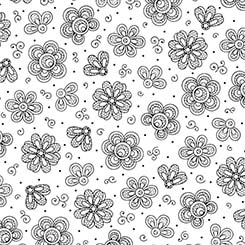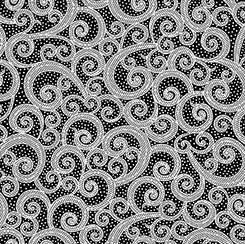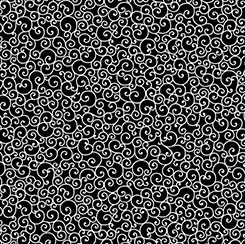 We are cutting kits for the black color way in the upper left. The quilt finishes at 71 x 87.
Next is Centerfield using the White Linen Christmas Fabric line from Northcott: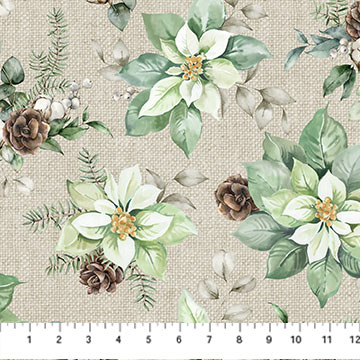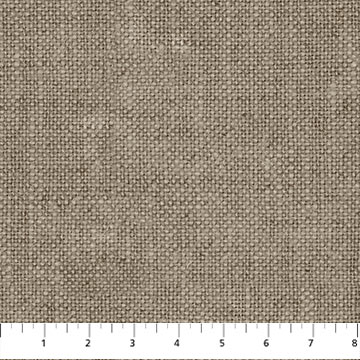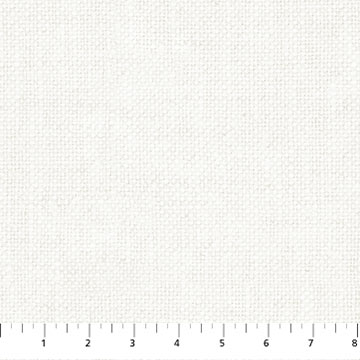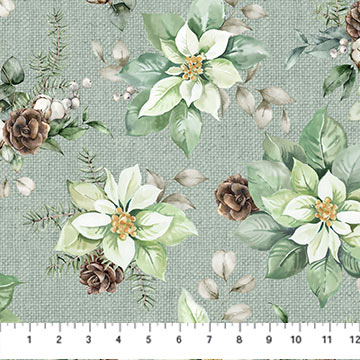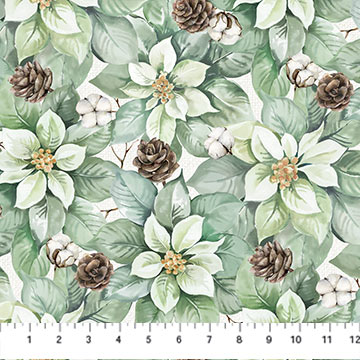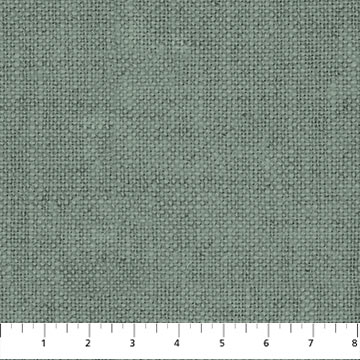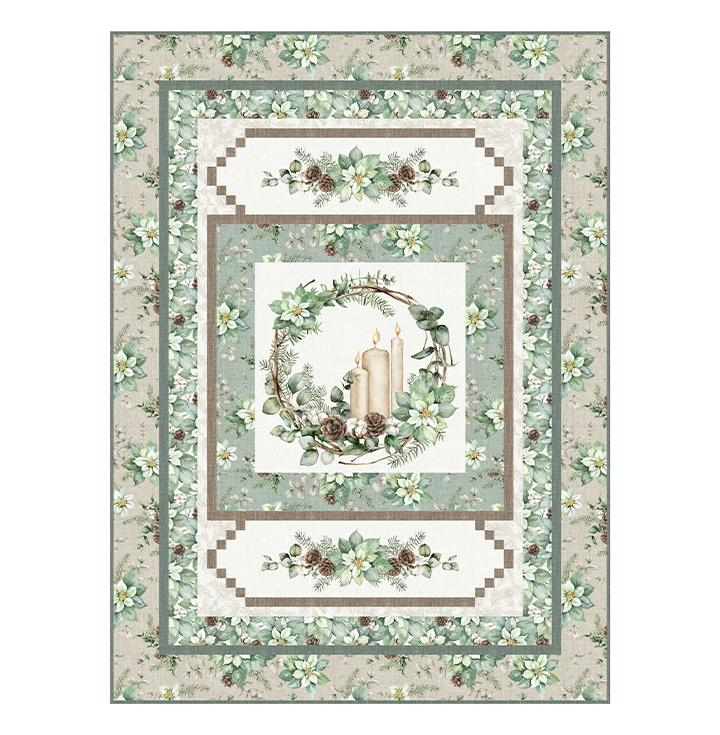 The center is a panel cut in 1/3.'s. We have 4 kits cut and available for purchase. The price is $75.50. This quilt will look great in your home this holiday season.
New Cork Fabric 10 different styples (and more coming very soon):
Reminder! World-wide Kimberbell Day is Saturday July 29th. Don't miss your chance to win some truly amazing prizes! Simply sign up for Kimberbell Day through Eventbrite on the Kimberbell website. You will also receive a free machine embroidery design in your Kimberbell account. They will be giving away fabric, needles, thread and much more.(Also 3 machines from Brother, Janome and SVP worldwide). You or a lucky friend could be the new owner of a free machine. The machines are perfect for beginners and winners will received ongoing support from their local embroidery machine dealer. The machine winners will be announced on What's New Wednesday on August 2 2023!
We now have kits for both of the projects if you wish to have one as you follow along with Kim's demo of one project from each of the kits. Sign up at www.quilt4u.com
Upcoming class and Events:
July 29 2023 - Kimberbell Day (Each kit is $49.00 if you want one. A great bargain compared to the normal event price at $169.00.) If a kit is not wanted, you can sign up for the free class through our Zoom).
August 5 and 12 - Winter Wonderland Tier Tray $169.00 2 day event. Sign up asap as this event is being discontinued but they are holding additional kits for me if there is any more interest. (Deadline to Sign Up is July 25th in order to get additional kits in stock and shipped to you if you want to do it over zoom). We do have a few in-store class spots available. There is a sample in the store if you wish to see it in person. See picture below:
August 17 - September 20 - Beginning piecing 10 classes on Wednesday evenings. $120.00 for the entire class or you can call the stodre if you want to split it into 2 payments of $60.00 each.
Quilt 4 U is open 10:00 - 5:00 Wednesday thru Saturday.