May 29 2023 More from Quilt 4 U
New Patterns:
Snowman Collector - Hand Embroidery
Machine Embroidery Products:
New Kimberbell Blank Tote - color of gray is slightly darker than shown
Kimberbell Cuties 2
Enjoy seasonal smiles with Kimberbell Cuties, Vol. 2: January-June! Made entirely in-the-hoop of your embroidery machine, our quilted table toppers celebrate the first half of the year with pieced blocks and darling designs. Stitch a beautiful themed pattern in the center square, then frame with adorable snowmen, conversation hearts, leprechauns, and more! Each 22 x 22" table topper features a variety of embellishments, coordinating block-by-block and border quilting designs, and 2" Bitty Blocks for the corners. (Quilting sold separately.) Made in 5x7 (or larger) hoops, Kimberbell Cuties are a festive way to brighten each day!

New Kits: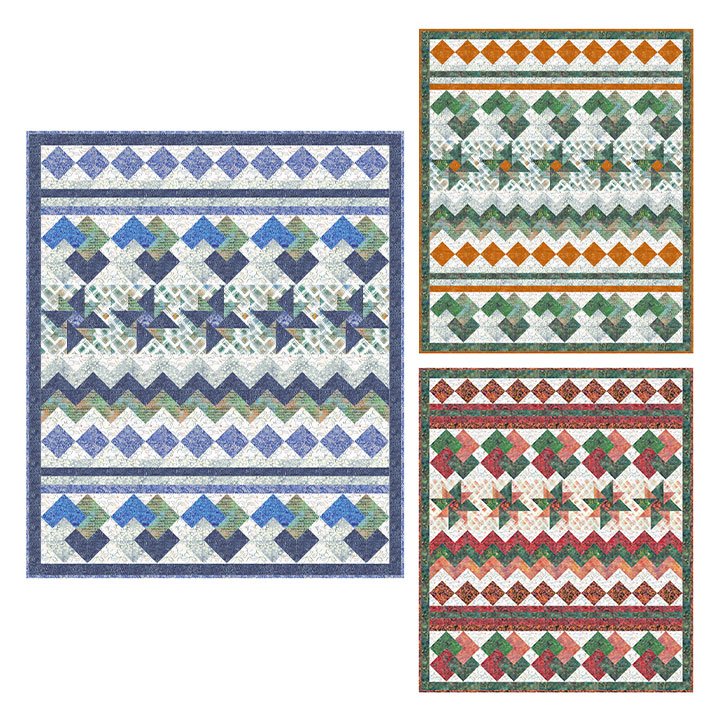 Keene Valley Lap Quilt 64.5 x 76.5 - Kiti includes fabric and binding. If you would like a kit, let us know.
There are some new special purchase opportunities coming from Kimberbell. If you you this link:you will be directed to the website. My store will then receive credit for any purchase you might decide to make:
https://kimberbell.com/?wpam_id=213
Kimberbell Vault:
Books on sale at Quilt 4 u: (limited quantities available - also on website)
Books on Sale:

Book:

Was:

Now:

Stitch it for fall

$12.99

$5.00

Jello Roll Bargello Quilt

$18.95

$6.00

Gorgeous Wool Applique

$29.95

$6.00

Here Comes Winter

$26.99

$6.00

Town Square

$21.00

$6.00

Animal Parade

$26.99

$8.00

Banner Day

$27.00

$6.00

Wool Gathering

$24.00

$5.00

Christmas Pure and Simple

$19.00

$5.00

Crazier Eights Playbook

$15.00

$5.00

Jelly Roll Bargello

$18.95

$6.00

My Enchanted Garden

$27.99

$6.00

Remembrance

$25.00

$6.00

Simple Christmas Tidings

$28.99

$7.00

Story Time

$29.95

$7.00
We need to reduce inventory due to incoming products and reduce items in the store room - we are full and need to make room! MORE MAY BE COMING! ORDER EARLY FROM THE WEBSITE BEFORE THEY ARE GONE.
Fabric groups on sell now thru June 10th in store :
Andover Fabrics - 25% off
Kaufman Fabrics - 25% off
Batiks - 30% off