New Items at Quilt 4 U - April 2 2022
New Fabric: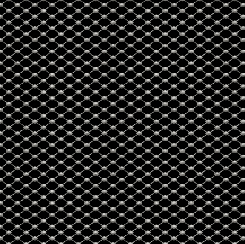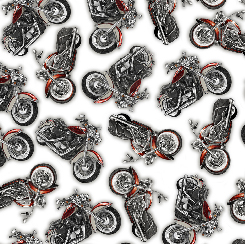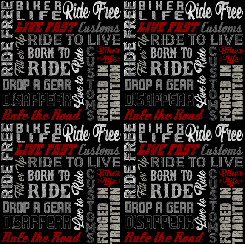 Grid - Geo Black Tossed Motorcycles on White Biker Lingo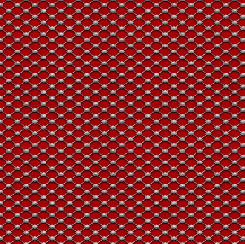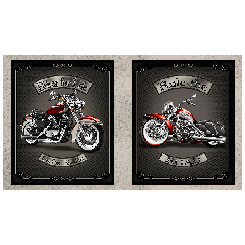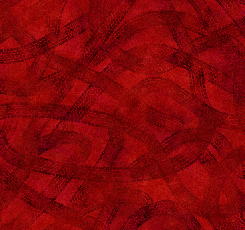 Grid Geo - Red Panel #278 Tire Tracks - Red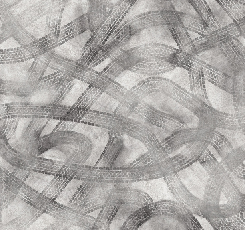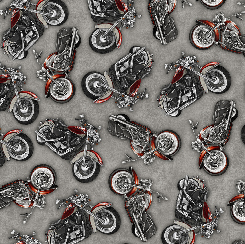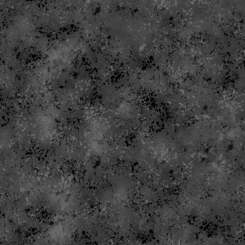 Tire Tracks - Gray/Black Tossed Motorcycles on Gray Rapture - Charcoal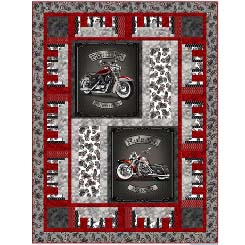 This the the pattern for this collection called "Ride Free". We purchased the "Biker Lingo" fabric shown above for backing fabric if you are interested. It takes 3 1/2 yards. The quilt finishes at 52 x 68.
If you would like to have one of the kits, please e-mail us at info@quilt4u.com There are 6 kits available. They are priced at $69.00.
This collection is from Northcott and is called Way out West from the Saddle Up Collection.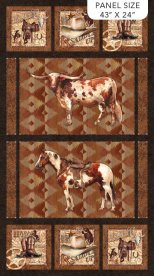 We have cut the throw size kit shown above which is 66 x 81. The kit is priced at $93.85. If you have a little cowboy, he would love to have this in his room.