New at Quilt 4 U November 2 2021
New panels and more:
Panel #263 - Deer and red truck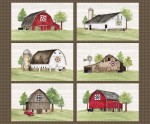 Barns - Panel #266 - placemat panel
Panel #255 - Big Red Barn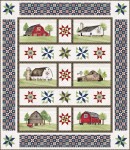 Many customers ordered this Barn Quilt Kit. Unfortunately, the delivery date has been changed from August 31, 2021 to January 15, 2022 The kit includes the pattern and fabric to make the 61 1/2 x 71 inch quilt. Several of you requested some additional fabric for the backing shown below:
If you had a quilt kit on order and want backing fabric, please let me know so you can purchase before it sells out.
We are happy to cut your fabric and hold it until the kits come in. You can pay for it all at that time.
Zoometrix - 3 panels on sale for 1 price - animals, alpha letters, and cascade.
Geometric style safari animals in all the colours of the rainbow. The animals include, lion, elephants, rhinos. monkeys, giraffes and gorillas. Colours include blue, red, yellow, pink, purple and green. These 3 cotton panels are on sale for one price. They would make a cute quilt and the alpha letters could even be used to spell out the child's name.

Below is a picture of the originals patterns that might provide inspiration on how you could design your quilt with these panels.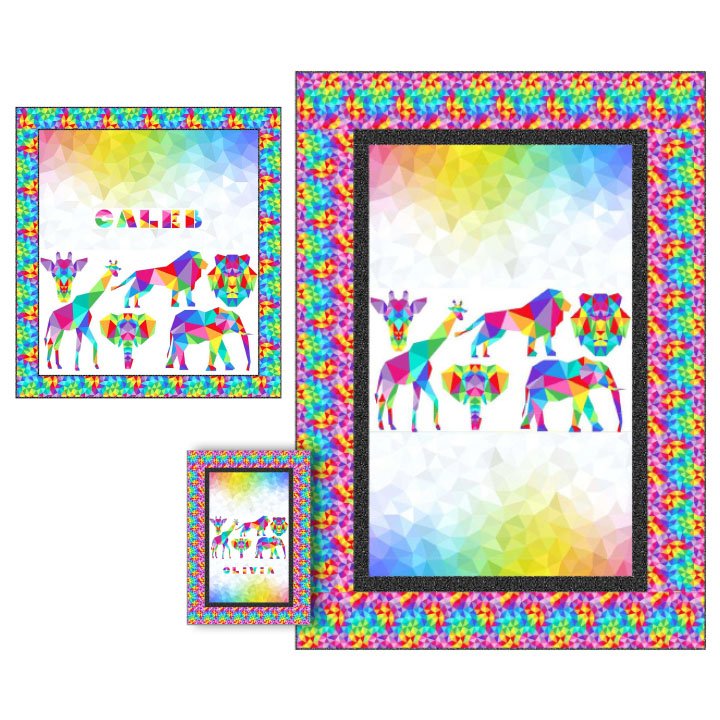 Panel #259 - All that Glitters is Snow:
These squares would look great pieced in a holiday quilt or add borders and make large mug mats or placemats. Size of each is approx. 10 x 10
Holiday Lane kit has been cut and is available for sale on the website or in store.