New Fabrics:


Isn't this a cute collection? The last picture shows the quilt pattern. If you are interested in a kit, please contact us.
We are thinking about cutting the witch hats/with cats for the top/bottom borders instead of the pieced witch hats.
This fabric just arrived and has not been priced yet. We anticipate cutting kits in June. Fabric will be released to the floor after we have finished with the kits.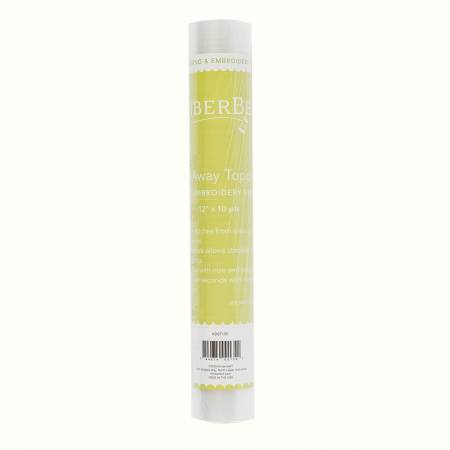 Kimberbell Specialty Sewing & Embroidery Stabilizers are used with Tear-Away, Cut-Away, and Wash-Away on a wide variety of projects. Use Silky Soft Backing for sheers, silks, and other lightweight fabrics, Fusible Backing to add body and prevent fabric puckering, and Fusible Peel & Stick for easy applique.
- Prevents stitches from sinking into plush, high-pile fabrics like terrycloth and fleece
- Slight texture allows stabilizer to grip plush fabrics
- Apply heat with iron and pressing cloth, melts in ten seconds with no residue left on project

Instructions for use: Place down before stitching desired stitch. Use Kimberbell paper tape to hold topping in place during embroidery. To remove, pull excess topping away from design. Cover with pressing cloth and gently press with a hot iron for ten seconds. Remaining topping will transfer to the pressing cloth. For smaller detail stitches, a heat tool held one to two inches away from project may be used to melt excess stabilizer.


New X-wide Backings: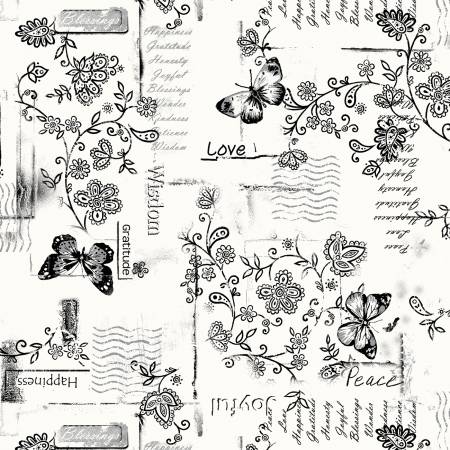 Happiness in White - 108 inch wide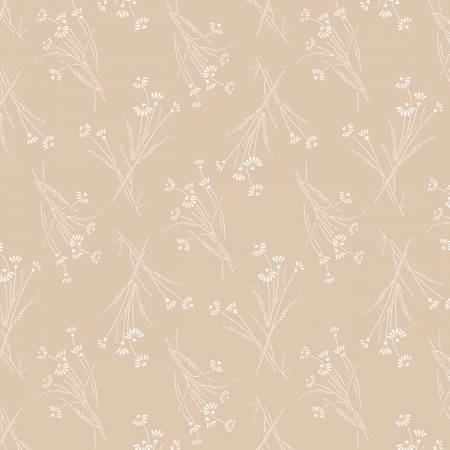 Wheat in Tan - 108 inch wide

Machine Embroidery Project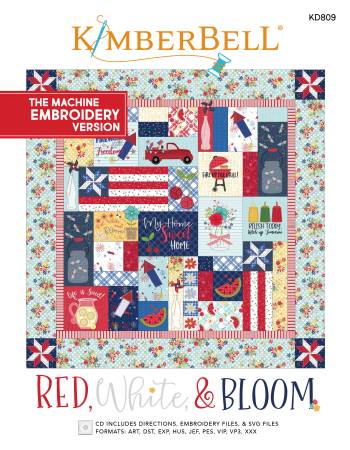 Red, White & Bloom (There is also a sewing version available for those who don't do machine embroidery.)

Three cheers for the Red, White, & Bloom! Kimberbell's patriotic quilt honors "Home Sweet Home" with twinkling Fairy Lights, applique stars, and more. A pickup truck leads the hometown parade, while a vintage grill warms up for the barbecue. Fireflies in "glass" Mason jars glow with the flip of a switch, and sparkling rockets celebrate "Family, Fireworks, & Freedom!" With stars, stripes, melons, and more, Red, White, & Bloom perfectly coordinates with Kimberbell's Main Street Celebration Bench Pillow. (We have this project book/cd too! See below).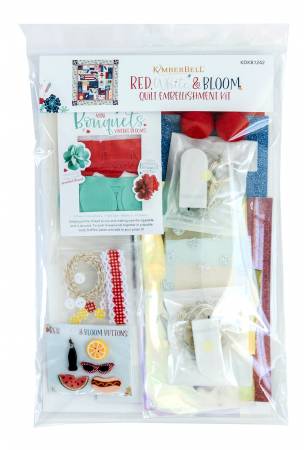 Embellishment Kit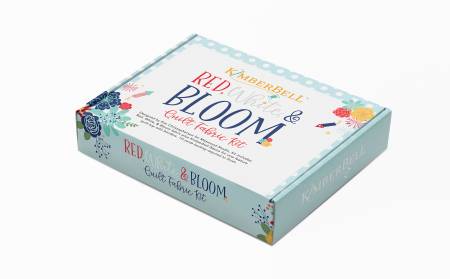 Fabric Kit

Pattern Booklet also includes instructions for a Posies & Pinwheels Table Topper, a Beautiful and Bright Denim Tote, and "Something Sweet" Tea Towel.

Main Street Celebration:


Wanting a little more decor in your home this season (Memorial Day, 4th of July, Labor Day) why not a bench pillow?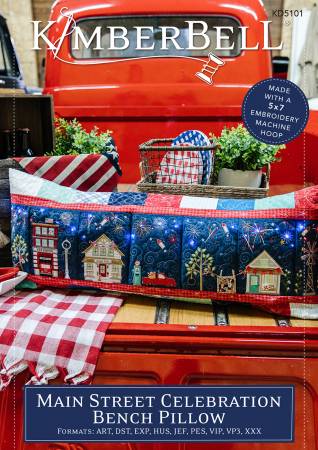 Join the Main Street Celebration! Kimberbell's beautiful Bench Pillow Pattern pulls out all the stops, with colorful Fairy Light fireworks bursting in the night sky. Downtown is all dressed up for the patriotic party, with banners, bunting, and even a miniature Red, White, & Bloom quilt! From pickups and gas pumps to windmills and more, Main Street Celebration is inspiring decor for every hometown heart.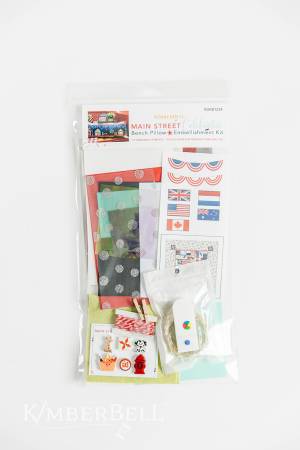 We've gathered all the down-home details for your Main Street Celebration Bench Pillow. Delight in colorful Fairy Lights, Mylar balloons, Applique Glitter rockets, and charming new buttons. Plus so much more!

Current Store Hours:



Wednesday, Thursday, Friday and Saturday 10:00 - 5:00. We request you wear a face mask in the store if you have not yet received the Covid vaccanations. Thank you.