January 26 2020 - News from Q4U
New Blocks of the Month starting in next 1-2 weeks:
Azul 95 x 95 - We have a sample on display in the shop.
Pattern is written exclusively for traditional quilters! Free Bonus: Paper piecing instructions with templates are included for paper piecing as well.
With a beautiful array of romantic and feminine prints, Azul will bring a touch of style and class to any room. The classic blue and white collection features stunning all-over florals, sweet tiny blooms, a sophisticated awning stripe and a perfect textured blender. (It is even prettier in person).
Quantities are limited . This is a 12 month BOM and is priced at $24.15 per month.
**************************************
We will also be offering Black Jewels - same pattern...batik fabrics. Limited quantities of this quilt will be available (the company has sold out so there can be no additional fabric orders for the store.) This is a 12-month bom and is priced at $26.70 peer month.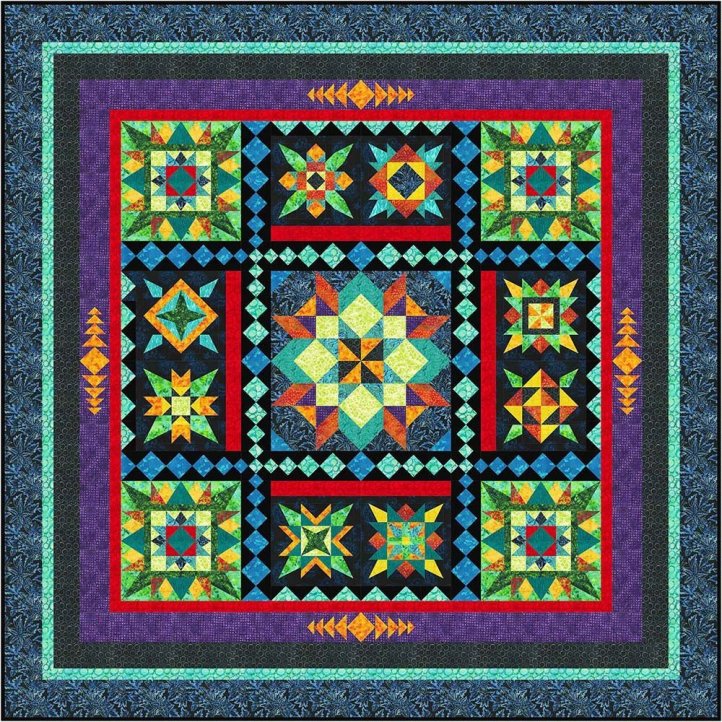 Many of you expressed interest in doing one of these projects. Please confirm that you are/are not still participating and if you want to do Azul or Black Jewels. If you are not able to pick up your kits, there will be a postage charge for mailing the packages to you..

If you had previously expressed interest but would like to do one of these, please e-mail me at info@quilt4u.com as we should have a few for sale.