January 5, 2020 - News from Q4U
New Fabric: Fiorella








Just Arrived: Cuddle Fabrics ie. Minky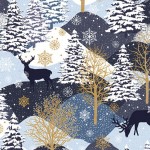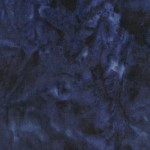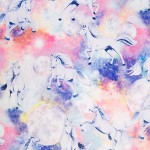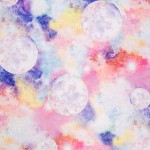 Midnight Deer in Navy Cuddle Batik - Navy Unicorn Backing - Vivid

Still waiting on a Halloween print, Scarlet Santa Elves, and a Snow White Deer prints.


Block Talk Quilt Kit below featuring the Woodland Buddies Collection.
The quilt finishes at 50 x 61.





Lambies in Pajammies - Flannel Quilt Kit and pattern (sold out but more coming)

l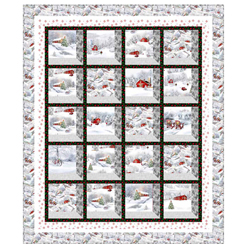 Back Home for the Holiday's Kit - 57 x 68 now available

Machine Embroidery: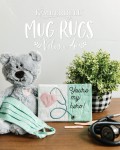 Kimberbell Mug Rugs 4


Savor simple joys and warm friendships with Kimberbell's Mug Rugs Volume 4! Made entirely in-the-hoop, Mug Rugs are thoughtful gifts for a variety of occasions. Stitch Happy Hanukkah or Christmas Movies for the holidays, Let's Play for game night, and You're My Hero for a special healthcare worker. Also included are Still Standing, Par-Tee, Let's Wander, Waves, and more! All ten designs are made in a 5x7 hoop, with Glow Time and Milk & Cookies also available in an 8x12 size. With beautiful background quilting and Kimberbellishments, our popular Mug Rugs series is just like your favorite beverage--better when shared with someone you love. Kimberbell items may not be sold on Amazon, to Amazon, or to unauthorized third parties that resell on Amazon.

Kimberbell Blanks for Machine Embroidery: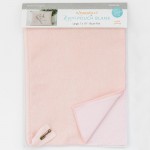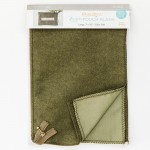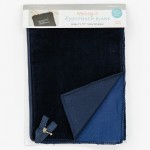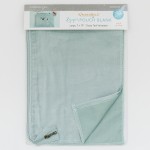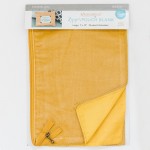 With a sewn-in zipper, soft texture, and serged, open side seams, Kimberbell's patent-pending Zipper Pouch Blanks are easy to hoop and embellish with your favorite embroidery designs! After adding your design, just sew up the sides with a simple straight stitch. Zipper Pouch Blanks are fully lined, come in a beautiful variety of felt and velveteen colors, and are available in both small (6 x 8") and large (7 x 10") sizes. (We are still waiting for the Mustard Color and the Heather Gray to come in).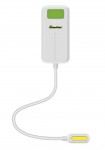 Cutterpillar Flex Sewing Light


CutterPillar Flex Sewing Light attaches to any machine to point light to where you need it most. This rechargeable light can be moved around to whichever machine you need it. With three light levels and hours of light, use this for all of your sewing projects.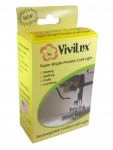 Get super bright lighting exactly where you need it. Tiny LED's pinpoint light in a super small package. Direct the light EXACTLY where needed.

Included in package:

ViviLux LED light with flexible wand LED's
50,000 hours LED life
Rechargable battery (up to 14 hours continuous use)
USB charging cable
Wall plug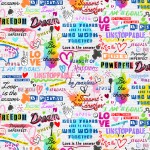 108 inch wide - inspirational quotes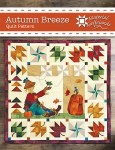 This delightful fall wall hanging is 38 1/2" x 38 1/2". Pattern includes fourteen full-color pages of step-by-step instructions, detailed diagrams, and reversed images for tracing or copying on fusible inkjet copier sheet.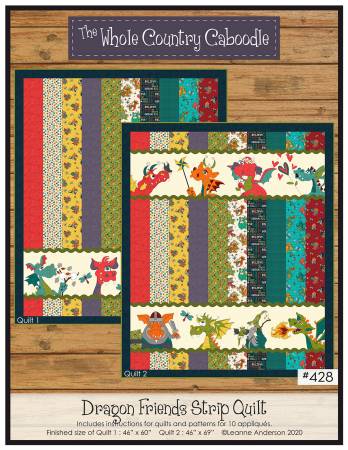 Dragon Friends Strip Quilt

Pattern includes instructions for 2 quilts and patterns for 10 appliques.

Quilt 1 size (1 applique strip) : 46"" x 60""
Quilt 2 size (2 applique strip) : 46"" x 69""

Appliques included: Bubbles Dragon, Butterfly Dragon, Curious Dragon, Dragonflies & Dragon, Fire Dragon, Knight Dragon, Little Girl Dragon, S'Mores Dragon, Whirly-Gig Dragon, Wizard & Dragon. Appliques fit in a 10"" block, some of them will overlap a little.
Back in Stock:
60 latex free elastic bands with buckle for easy size adjustment. Sew these bands into either side of your mask. 8 inches long.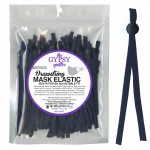 Navy back in stock (still have black, purple, and white)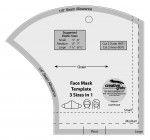 Face mask template from Creative Grids

If you want to see other face mask products we have, go to www.quilt4u.com shop notions face mask products