Q4U - October 8 2020
Now in stock for your machine embroidery: Kimberbell Tool set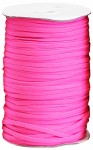 Soft bright pink elastic - great for face masks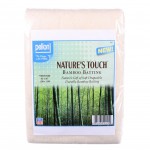 New! Pellon Nature's Soft Bamboo Batting 60 x 60
50/50 Bamboo/Cotton Batting With Scrim – Needle Punched is a soft blend of 50% Bamboo / 50% Cotton. It is needle punched onto a very lightweight sheet of scrim/polypropylene. The scrim is lighter than most in the industry today, thus making hand quilting much easier, while adding strength for hand and machine workers alike. The batting will not stretch and can be stitched up to 8in- 10in apart.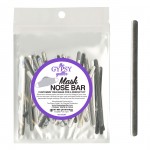 We have the mask nose bars back in stock! We now have a table at the front of the store with all of our face mask products.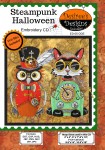 Our popular Steampunk Halloween Characters have come to life on our newest embroidery CD. Hoop sizes start at 4"x4" and go all the way up to 10.5"x16". You get both embroidery and applique designs for the larger characters. You are going to love adding these to all of your fun projects for Halloween. SVG files included, Instructions and color charts. Formats include DST, EXP, HUS, JEF,PES, SHV, VIP, VP3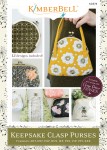 Our Keepsake Clasp Purses are timeless and trendy for loose change and other small treasures!
Vintage brass frames come in two sizes of crescent and rectangle shapes. Choose to stitch your purse with our coordinating applique/embroidery design, or adorable accessories.

Handbag in four sizes and styles:
Small and large crescents and rectangle shapes.

All frames are vintage brass.
Small frames come as a set of two.
All frames come with the required paper cording.

Design information:
Four applique designs available for the purses
Four non-embroidery designs
Four Embroidery Designs (one for each shape of purse):
1. Small Crescent Heart Clasp Purse:
2. Small Rectangle Clasp Purse:· "let it bee"
3. Large Crescent Bird
4. Large Rectangle Butterflies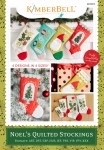 Ring in the season with Noel's Quilted Stockings! Made entirely in-the-hoop, designs include O Tannenbaum, Pinecones & Holly Berries, Jolly St. Nick, and Deck the Halls. Stitch four sizes in 5x7, 6x10, 8x12, and 9x14 hoops, and add merry and bright Kimberbellishments such as Crocheted Edge Trim, Rick Rack Trim, Christmas Ribbon, and more! Applique Glitter, Embroidery Leather, and Sweet as Candy Clear Vinyl add extra sparkle and shine. Whether you choose traditional Christmas colors or chic silvers and golds, Noel's Quilted Stockings are a beautiful addition to every holiday hearth.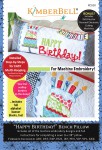 Now you can MACHINE EMBROIDER Kimberbell's popular series of interchangeable bench pillow covers! Start by making one large "bench pillow" form. Then change out a new cover for that pillow form for each season or holiday! Machine embroidery appliques, instructions for making the pillow form and finished pillow are all included. It also includes files for making the scalloped inner borders all in-the-hoop! And you'll receive the files for each letter of the alphabet, as well as the "&" so that making the interchangeable banner blocks are a breeze! Detailed step-by-step instructions for multi-hooping make this a fun project to decorate your home! Files formats include: ART, DST, EXP, HUS, JEF, PES, VIP, VP3, and XXX Bonus "SVG" files are included for use with your personal electronic cutting machine. There are 2 "hooping" options available on the CD to complete the "Happy Birthday" Bench Pillow. You can choose which option works best with the hoop you have. Common names of the hoop options are a 6x10 and 9x14. Since hoop sizes vary depending on brand of machine, the embroidery fields needed are listed on the back cover of the CD. Be sure to check this back cover in order to make certain that your hoop will work with the specified embroidery fields needed.
Finished size: Approximately 16 x 38

Wool Patterns: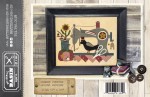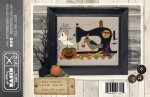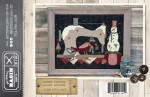 Spring Summer Fall Winter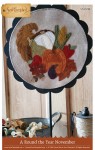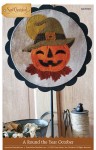 Around the Year - November and then October Patterns . (stand shown below).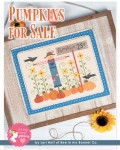 Cross Stitch Pattern from Lori Holt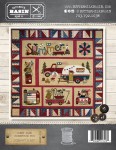 Sweet Olde Summertime BOM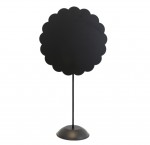 Reminder - We now have this stand available for displaying the above patterns. Just add a magnet to the back of your project. So Cute!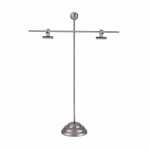 12 x 18 Metal Double Clip Stand - Still on order - if you want one - please e-mail or call the store if you need it for holiday gift giving.

Machine Accessories:

Circular sewing attachment from Baby Lock.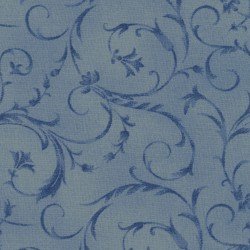 New 108 inch wide fabric


Lambies in Pajammies Kit - 32 x 46

The kit includes precut, prefused, applique' pieces and buttons. The kit has all 6 patterns included with the fabric for the quilt top and binding. Wouldn't this be cute for a newborn or a young child? Only 2 available unless more are available for order before they sell out with the vendor.