September 24, 2020 Q4U News
New Fabric:
Harvest Moon Collection:
(Fabric not available for purchase until kits have been cut)
Panel is 36 inches
Skulls Geo
Off white words
Large Pumpkins
Ghostly Vine
Spooky Cats
Dusty Blue Bats
Spooky Scene - Dusty Blue
Spooky Scene - Orange
Small Pumpkins
Black Spider Web
Ghostly Vine in Orange
Spooky Cats Gray
Blocks
There are also blenders in grape, aluminum and butterscotch.
These are the projects that can be available as kits. If you want one, please let us know ASAP. Availability is limited so if interested let me know in the event I need to order more fabric. This collection will probably sell out very quickly.
Kit #1
Kit #2
Autumn Steam Collection: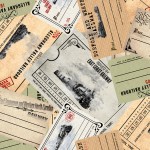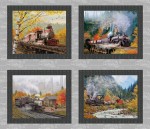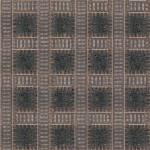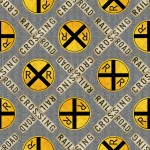 Train Tickets 4 Train Panel Tree Tops Charcoal train tracks Gray railroad train crossing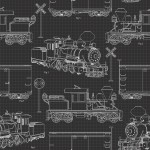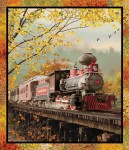 Charcoal Train outlines 34 x 42 Panel
Venice and Paisley Prints Collection:


Evening Red
Paisley Prints:








New Notions:
Westalee Exclusive Babylock Jazz 2 pc Template Set & Foot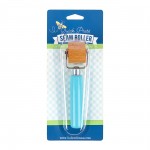 Iron less, quilt more! The Quick Press Seam Roller by Lori Holt of Bee in my Bonnet Co. is the perfect tool to flatten seams and applique shapes. Made of sturdy wood, this seam roller creates fast, flat seams with just the slightest pressure so you can finish your project faster and heat-free. With its adorable aqua wood handle, it is wonderful for counter display and is so useful in classes and small sewing spaces where irons are hard to fit.
Back in stock! Gnome for the holidays!


Drawstring Elastic - We have blue, purple, and navy. Still waiting on white and black to arrive.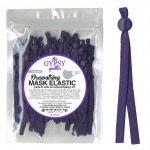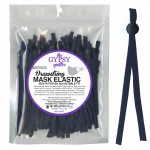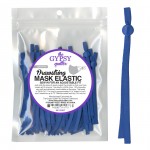 60 latex free elastic bands with buckle for easy size adjustment. Sew these bands into either side of your mask. 8 inches long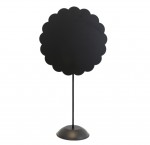 Black Round Stand
This Black Scalloped Star Stand is magnetic and perfect to display a favorite quilt block or wool applique work. Simply make quilt blocks of your choice and afix with magnets - 12" x 5.75" x 22.5". Great for your small wool projects when you don't have any more wall space!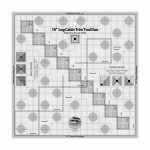 The 10in Log Cabin Trim Tool Duo features exclusive markings to create perfect finished Log Cabin; Half Log Cabin; or Courthouse Steps blocks up to 10in. But, in this case, there are two sets of markings - one set for 1in finished logs and additional markings for 1/2in finished logs. Make log cabin blocks with all the same width of strips, or combine the two widths for limitless design potential! After adding each round of logs, place the appropriate centering square on the ruler over the center square of the block and trim. Since each round is squared up before the next set of logs are added, the results are spectacular. The cutting instructions for the strip widths and center square are printed right on the tool!

Total Size - 10-1/2in x 10-1/2in


This 2-1/2 x 6 inch rectangle ruler features easy-to-read black and pink markings and is actually three rulers in one. A 1/2 inch pink strip down the center of the ruler separates the ruler into two 1 inch x 6 inch sections. One side is printed in 1 inch grids marked in 1/8 inch and 1/4 inch increments with a 1/4 inch dashed line along the length of the ruler. The other side features a 1 inch x 3 inch segment printed with solid 1/8 inch solid grids and a 1 inch x 3 inch segment printed with 1/4 inch solid grids.

The ruler slides easily over the fabric until pressure is applied. Then, the exclusive gripper holds the fabric in place while cutting, eliminating slipping and miss-cuts! The I Love My Quilting Friends ruler is also available in a 2-1/2 x 10 inch size (Item CGRQF).

Total Size - 2-1/2in x 6in

The I Love My Quilting Friends ruler is also available in a 2-1/2 x 10 inch size (Item CGRQF). This would make a cute gift for a quilting friend or a door prize at your next retreat.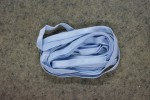 This 1/4" elastic is the perfect accent for making face masks. Available in 8 colors, its satin finish gives it the look of ribbon to all your mask making patterns. It's also the perfect companion for the Victorian Sewing Box Pattern. (We have the powder blue in stock and will order other colors if this item is requested by our customers). Wonder if this is softer on the ears? We would love for 1 customer to volunteer to try it out. The first one in the store will get it for free if they share their opinion of the product. Currently only have 1 in stock.
New Class - We are having a Christmas stocking serger class (in-house - social distancing) if you want to join us. Check it out on our website.




As always, thanks for being a quilt for you customer.