The Baby Lock Euphoria cover stitch machine is the perfect complement to your Baby Lock four-
thread serger or sewing machine. It creates professional finishes for all your garments, is perfect
for active knitwear and even home décor projects. Choose from a triple, wide or narrow cover
stitch or chain stitch and easily finish your projects made from even the trickiest fabrics. The
Euphoria includes ExtraordinAir ® Threading, which threads the chain looper with just the touch of
a button. With Automatic Thread Delivery™ you can thread the needles in any order and be ready
to stitch with no tension adjustments. Using a cover stitch machine has never been this easy!

We have 3 of these new machines on order. Shipments will be going out to the retailers over the next few weeks.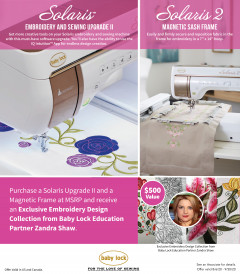 If you have a Babylock Solaris, you can purchase the upgrade to the Solaris II. You will receive a magnetic frame and an Exclusive Embroidery Design Collection from Zandra Shaw. This offer is available until September 20th, 2020.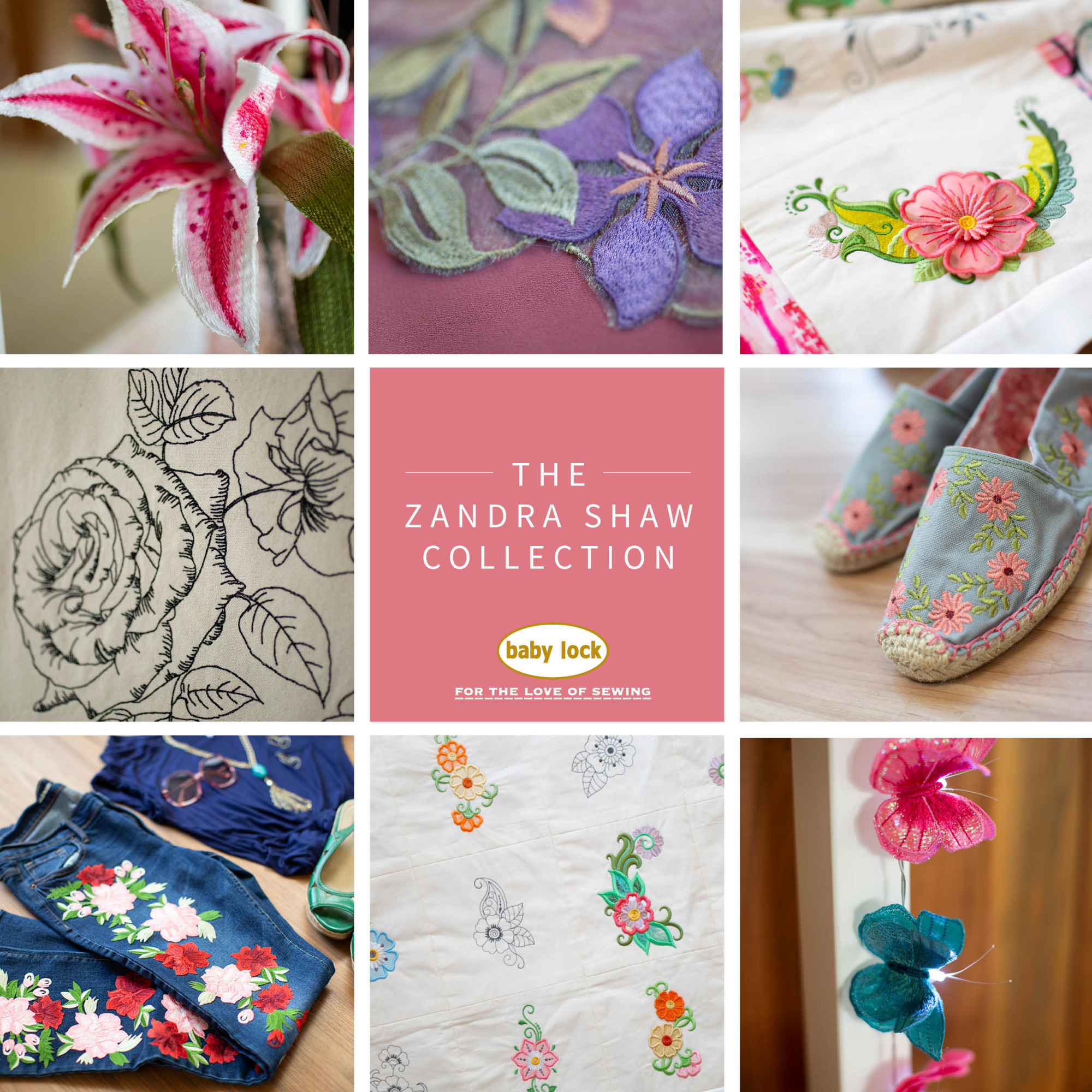 The new Solaris 2 Package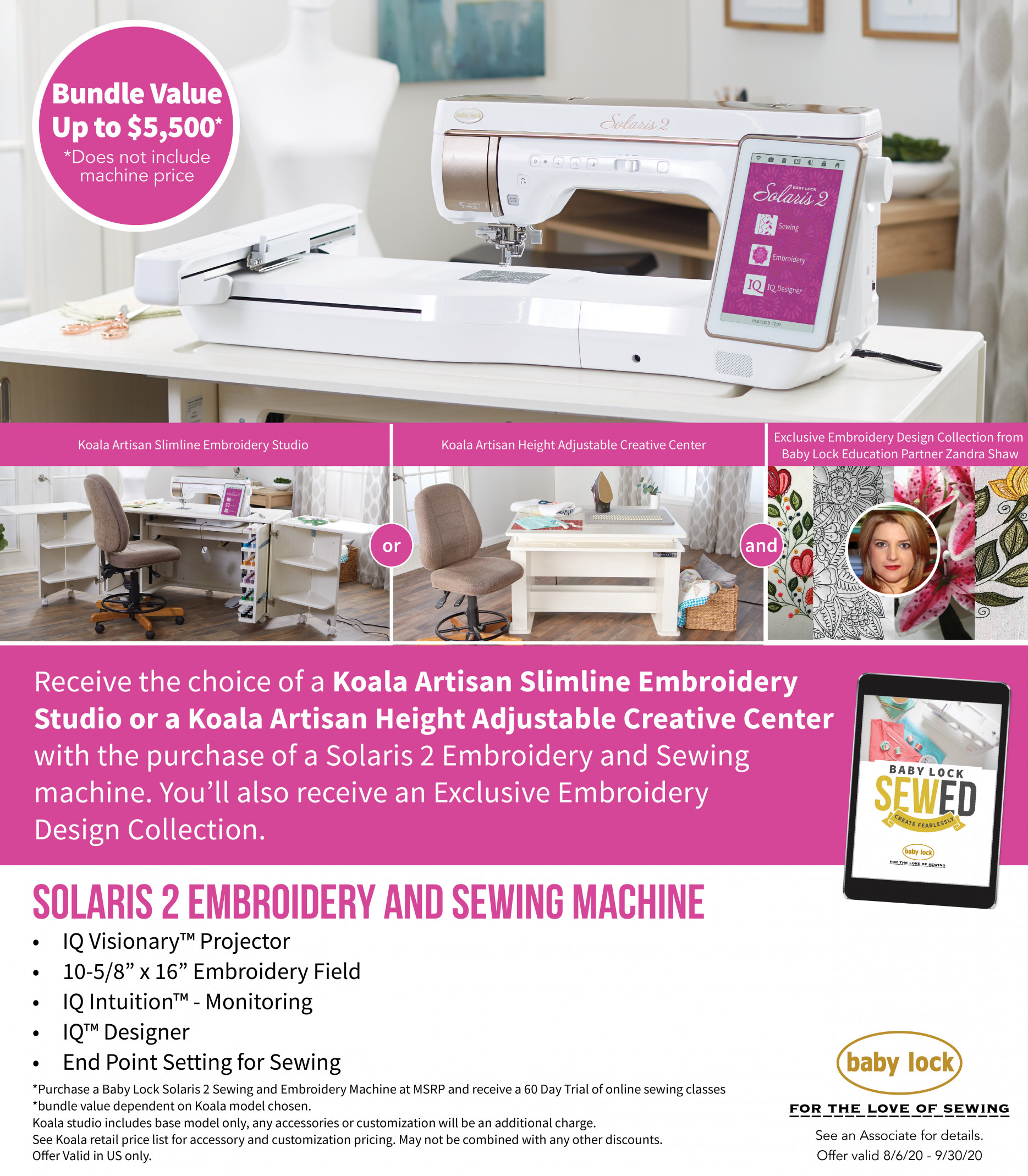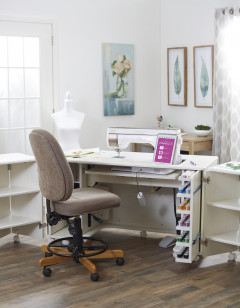 I just received notification that the machine is being shipped to me now. I am so excited!




We are having a "Shop from Home" event this Saturday at 8:00 a.m. This is our first virtual event and we are so excited. We will have a demo, show new items, and have items on sale too. Please sign up by tomorrow Friday at 5:00 p.m. Grab a cup of coffee and shop in your p.j.'s while the kid are watching cartoons. Hope you join us!




We are also excited to announce we are having our first Babylock Educator Event.

The Anytime Table Runner is a great project to learn the features on our Baby Lock Sergers. This project uses the wave flatlock stitch that showcases our great thicker threads. Baby Lock National Educator, Linda Bratten will take you step by step through this project virtually. She will also demonstrate why quilters love having a serger in their sewing studios. Participants will gain tons of serger hints and tips without leaving their homes! Kit to make one table runner and the direction to make the table runner will be included in your class fees.

This class is scheduled for Thursday September 27th. You can sign up on our website at www.quilt4u.com under classes. We have several different kits and one will be mailed to you (or picked up at the store) beginning next week.

Bonus Opportunity: Schedule an in-shop appointment to see a demonstration of the BabyLock sergers on Friday September 18th on our website. We want to wow you with all the features.