August 17 New items at Quilt 4 U
New 108 inch wide backings:


Geo Squares in Lilac
We also received 108 inch x-wide in Mayfair Paisley in light gray, carmel brown, and tan.
Charlotte c . 1860 - 108 inch wide


New 30's Fabrics:

Naptime:



Camilla Lake - Cream and lt.blue
Patterns: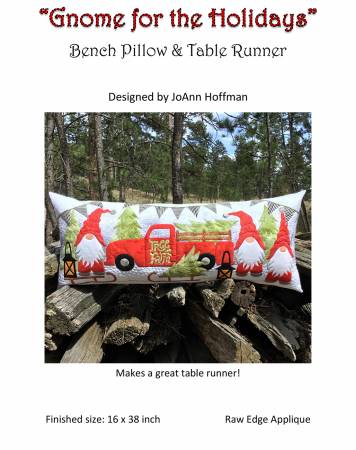 Gnome for the Holidays bench pillow and table runner pattern. Raw edge applique. 16 x 38 inches. Full size pattern, easy directions with lots of pictures. Pattern includes directions for making pillow form.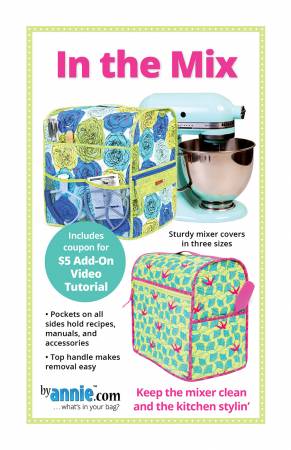 Keep your mixer clean and the kitchen pretty with a sturdy quilted mixer cover. Pockets on all sides hold manuals, accessories, recipes, and more. A handle at the top makes it easy to remove the cover.
The pattern includes complete instructions for covers in three sizes to fit popular mixers.

FINISHED MIXER COVER SIZES:

SMALL: 12¾""H x 9""W x 13½""D
(fits smaller tilt-head stand mixers such as KitchenAid Artisa(R) Mini 3.5 qt)

MEDIUM: 14¼""H x 9""W x 14""D
(fits tilt-head mixers such as KitchenAid Artisan(R) 5 qt)

LARGE: 16½""H x 12""W x 14½""D
(fits larger bowl-lift stand mixers such as KitchenAid Pro(R) and Commercial(R) 6 qt)

Class offering:

Carol and friends have been working on several of their Kimberbell projects. They are coming to the shop Wednesday August 26th to cut the Kimberbell mystery quilt. If you would like to join them, sign up on our website. No cost this week. They will then get together weekly to sew their projects. If you don't have a kit and want to participate, Quilt 4 U has the machine embroidery design, the fabric, and embellishments available.

Machine Embroidery: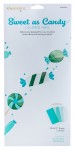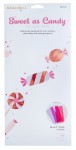 Our Sweet as Candy Colored Vinyl is tastefully tinted for a variety of machine embroidery and sewing projects. Choose from our delightful palette of pinks, teals, and clear vinyls to create see-through effects for Take A Peek! Zipper Pouches and more! Colored Vinyl is a smooth applique technique for Mason jars, windows, and other dimensional designs with "glassy" elements. With our assortment of confectionary hues to choose from, it's like being a kid in a candy shop!

The package on the left is fresh mint, spearmint, gummy bear, and hawaiian ice. The package on the right is peach tea, taffy, gum drop and grape.

Each package contains (8) 6 x 12 inch sheets - 2 of each - 12 guage vinyl.

More Face Mask Products: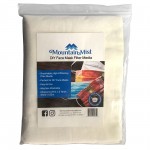 DIY Face Mask Filter Media provides an added layer of protection to homemade and store-bought face masks. In fact, it's the same 100 percent polypropylene needle punched material that we sell to commercial face mask producers (i.e. medical, dust, paint, etc.). This vital filtering layer previously only available to the commercial sector, is now available to you! The material contains an electrical charge to capture particles in the air. Use the filter media as an inside/interfacing layer of a sewn mask or as a removable filter for pocketed masks. Each flat-pack contains a 24 inches by 3-yard section of filter media that can be cut to any size. Typically, each pack has enough filter material to make approximately 108 filters sized 4 inches x 6 inches. Machine washable, lay flat to dry. To iron, use low heat and a pressing cloth for best results.
We have set up a separate table for all of our face mask products.
1
. In addition to the above new items we have packets of 50 face mask filters that are disposable after each use.
2.
Face mask nose bars (packages of 100 or by each if you need less for 10 cents each) insert into a channel in the mask which is permanent thru washings. It is washable but should
not
be ironed.
3.
All remaining anti-bacterial fabric has now been cut in 2 yard increments. If you want some before we sell out, let us know. $6.28 yard and this is still the x-wide (approx. 50 inch) material. 4. If anyone else is wanting one of the creative grids face mask templates, please e-mail us and we will place another order. They make face masks in 3 sizes ie. small, medium, and large. Great for a tighter fitting face mask.
4.
Elastic in black in packages of 5 yards.
5.
Elastic in white or off-white in packages of 10 yards for $5.00 (we are happy to cut it in smaller amounts if needed).
If you have picked up fabric packets and made masks for area school children, you can drop them off at the store on Wednesday, Friday, or Saturday from 10:00 - 5:00. I am still donating fabric from one of my customers and the store is donating elastic. If you have time to make some, let me know and I will have a packet ready for you.
Currently we have the following:
Small - 27
Medium - 20
Large - 47 =
94 thru August 20th These have now been donated to Parkade Elementary School
. They were very grateful for this donation and extend their thanks to everyone who helped make these. They had a few at the school but this will be a big help for their 450 students.
Our goal is to provide additional masks to our schools for students who do not have them, need a spare or replacement, or forget to bring their mask to school. If you can help, it will be greatly appreciated. Our virus numbers have increased and we need to protect our children.
Everyone - take care and be safe!