Quilt 4 U July 19, 2020
New Notions
3/8 inch black pom pom trim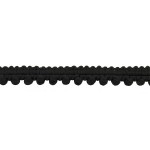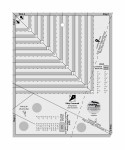 Kitty Cornered -
Make eleven different sizes of the Kitty Cornered block – two at a time! Cut the odd angles with the tool, then trim them down to size after sewing. Fast, easy and accurate! Make two Kitty Cornered blocks at one time - the printed cutting chart is right on the tool! Create eleven sizes from 1 to 6 inches - and every half inch in between. The ruler comes with fully illustrated step by step instructions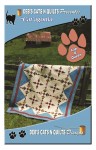 "Cat'agonia"
Make this quilt in lap 62" x 79" or queen 88" x 88" size. Use the Creative Grids CGRDH1 Cat's Cradle and CGRDH5 Kitty Cornered Tools. The pattern calls for a variety of fabrics in the cat's cradle units so pull out your scraps!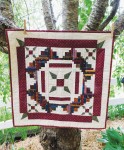 Nostalgia - 26 x 26 -Uses Kitty Corner Ruler above and the Creative Grids 4 in. Log Cabin Trim Tool


Quilter's Leather - Navy and Robin Egg's Blue have arrived too.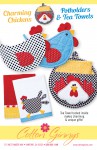 Back in Stock! Charming Chickens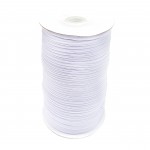 Elastic has arrived. I have 1/4 inch and selling in 1 yard + amounts. You can order thru the website or in store. $.50 per yard.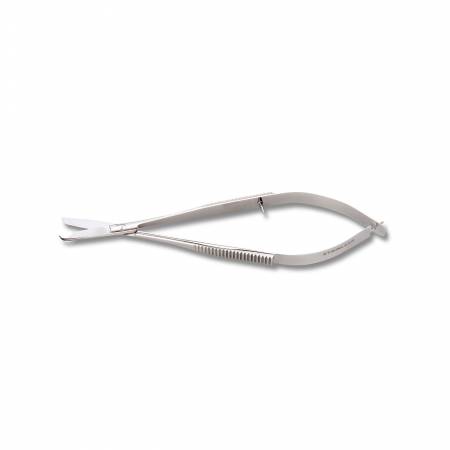 Notched blade slides easily under single thread. Easy squeeze grip ideal for arthritic hands. Thin pointed blades snip quickly and cleanly. Great for taking stitches out of all types of needlearts and embroidery.
New Fabrics:


Midwinter Song:
Finished Size 65 x 81 - Kit will be available in approx. 1 week
New 30's: Naptime 4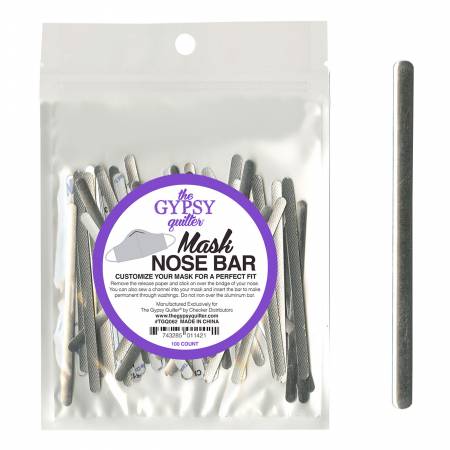 These are scheduled to arrive soon.
Use these self adhesive Mask Bars to customize you mask for a perfect fit. Simply remove the release paper and stick on over the bridge of your nose. You can also sew a channel into your mask and insert the Mask Bar to make permanent through washings. Do not iron over the Mask Bar.
Cost is 10 cents each. I hope many of you will choose to use them as I hear they help your mask fit much tighter around your nose for more safety. I have 4000 on order. Will order more as needed.


New Classes:
We have 2 classes scheduled for Saturday July 25th.
Carol will be teaching the Landry Stocking on a 4 thread serger using perle cotton for the stitching. A sewing machine and embroidery machine is needed but we will set these up for you so you only need to bring the one machine (your serger). This class is scheduled from 10:30 - 2:00 and is $25.00.
Linda Bratten will be completing the series of EQ8 classes we started earlier in the year. You will have 2 options for this class. It will be offered in-house and thru Zoom. Please select the option you want on the website when you sign up. Cost is $20.00. Linda will show you how to draw a pieced block. You will need your laptop/computer.