The latest at Quilt 4 U
The city of Columbia has announced new guidelines for Covid-19 for the next 90 days. Everyone in the public will be required to wear a face mask. We appreciate your cooperation to help us keep everyone safe!



New Fabrics:Treasures of Alexandria
: A beautiful rich collection of fabrics.

















Harvest Elegance
:A charming and festive fall collection capturing the spirit of the harvest season in high-style. Pumpkins, leaves, and a woodgrain accent coordinate to make the main panel sing like a Chickadee!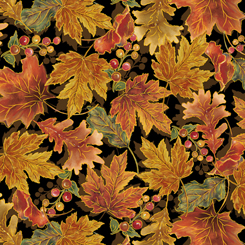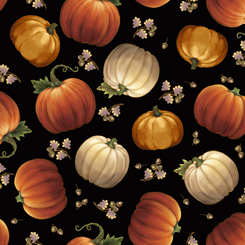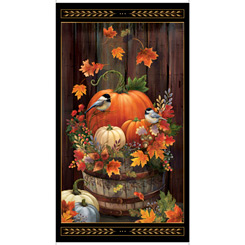 Panel with 2 coordinates shown above. Would make a lovely door hanging for the fall season.
New Notions: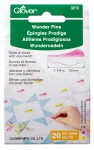 Clover Wonder Pins are a revolutionary new pin concept to temporarily hold layers of fabric together instead of safety pins and straight pins!!

They are strong enough to pierce multiple layers but thin enough to go through fabric without leaving holes. Wonder Pins are great when a sturdier thinner pin is necessary to pierce thick layers without bending. No need to pick up fabric when pinning.

Clover Wonder Pins are fabulous for making alterations.

Pin through layers of fabric and simply push the closure down. To unpin, push down and over.

Antimicorobial odor absorbsion pad especially made for face masks. Sold in a pack of 50. 99.3% effective in filtering microbials like Ecoli, Staphylococcus Aureus and Pseudomonas. Single time use. Perfect for added protection when wearing a face mask. They are in stock and available to order on our website.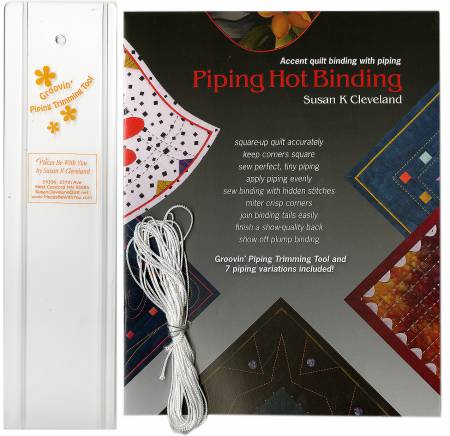 Groovin' Piping Tool helps trim a small piping's seam allowance with an accurate 1/4in or 1/2in seam allowance very quickly. The tool is 11.5in in length and is designed to work with 28, 45 or 60mm rotary cutters. Detailed 16 page booklet teaches quilters to make and apply perfect piping.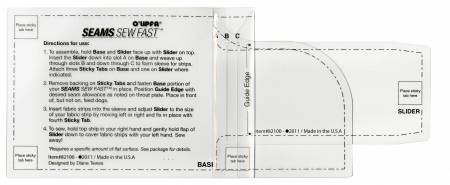 Seams sew Fast

Adjustable clear plastic reusable guide. Feed strips through machine with ease and accuracy. Unique new easy-to-use timesaver. Fast & accurate seam allowances. Fastens to sewing machine bed.