Quilt 4 U January 28 2020
Machine Embroidery:
We now have Kimberbell embroidery leather in stock: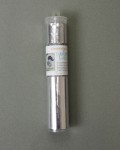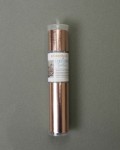 Silver Rose Gold Seafoam Green
Embellishment Kit for "Luck o' the Gnome" Bench Pillow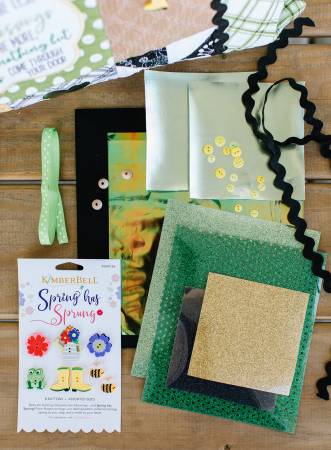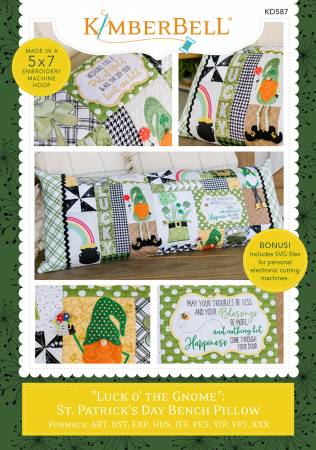 With wee folk, wishes, and decorative stitches, our Luck o' the Gnome: St. Patrick's Day Bench Pillow has "all the joy your heart can hold!" Leprechauns with wooden noses and knobbly knees wear hats of sparkly Polka Dot and Applique Glitter, their legs dangling freely below them. Catch one, and he might lead you to a shimmering, Mylar rainbow and a pot of gold as Cute as a Button! Shamrocks of shiny Embroidery Leather, a golden Applique Glitter horseshoe, and a top hat brimming with flowers and ferns are sure to bring good fortune, while "Lucky" is embroidered in beautifully intricate stitching. With flying geese, pinwheel patterns, Spring Has Sprung Buttons, and Rick Rack Trim, our St. Patrick's Day pillow is an Irish blessing for every household!

New Fabric: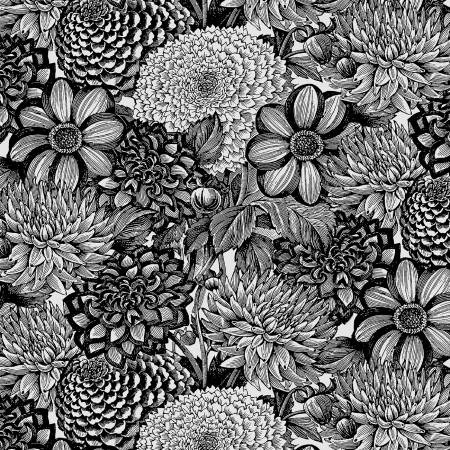 Black & White Floral Toile - 108 inch wide

Notions:

Aprons for Embroidery - 20 x 28 inches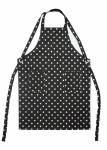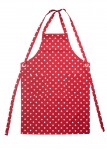 New machine embroidery designs from Kimberbell - Bench Pillows 16 x 38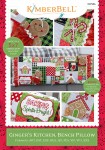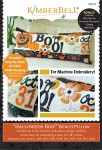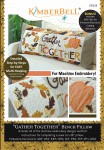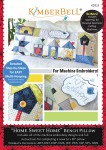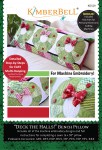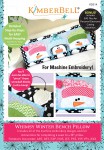 Ginger's Kitchen Halloween Boo! Gather Together Home Sweet Home Deck the Halls Whimsy Winter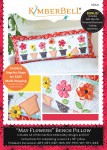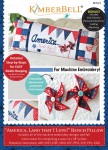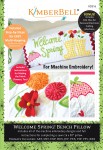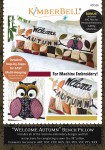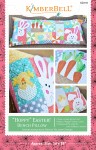 May Flowers America, Land That I Love! Welcome Spring! Welcome Autumn "Hoppy" Easter

New Dunroven Towels: Great for machine embroidery....or just drying dishes!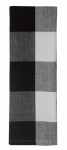 Natural/Cream Black/White

Upcoming Activities:

01/31/20 9:30 - 12:30 Kimberbell Club Feb. 2020 $100.00 for 12 months or $20.00 per month
02/08/20 8:30 - 10:00 Quilt 4 U Club CORRECTED DATE
12:00 - 2:00 Alternate Kimberbell Club - Feb. 2020
2:00 - 4:00 Make-up for Jan Kimberbell Club
02/14/20 10:00 - 9:00 Quilt Retreat Day #1
02/15/20 10:00 - 9:00 Quilt Retreat Day #2
02/16/20 10:00 - 9:00 Quilt Retreat Day #3
02/20/20 10:30 - 2:30 Twisted Braid Table Runner
02/22/20 10:00 - 2:00 Hot Air Balloon Quilt - Freezer Paper Piecing
02/27/20 1:00 - 3:00 Convergence Quilt
02/28/20 10:30 - 2:00 Cherry Pickin Table Runner
02/29/20 9:30 - 11:30 Serger Boxed Zipper Bag
1:00 - 3:00 EQ Class