P
ersonal
alpaca ironing pad for quilt blocks and embroidery use. It stabilizes fabric for sharp, crisp seams when you press because it sets the heat from bottom and top all at once! The mat is natural alpaca color (grays and brown tones) with NO dyes. You will find alpaca insulates better than wool. This is for use with a dry iron optional water mist or starch. Since alpaca fiber naturally wicks away moisture and releases it into the air, the mat dries quickly between use.
Hand wash, using gentle soap. Then place between layers of dry towel and gently step on it to wick away most of the moisture. Finally, set onto a dry towel or cookie cooling rack to air dry flat.
The fibers were washed in organic soap before professionally needle felted and compression pressed.
Content USA alpaca fiber blend, hand made in Ashland, MO by What AH View Farm

We have 2 sizes available....9 x 12 or 15 X 15.
New Patterns: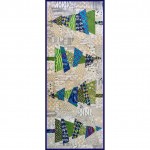 Crazy Christmas Trees

New Pre-Cuts:

Moonlight Garden





Charcoal Multi Indigo


New Fabrics: Moonlight Garden









Garden Multi Silver Multi Blue







Ivory Atmosphere


Extra Wide - 108 = fits a queen bed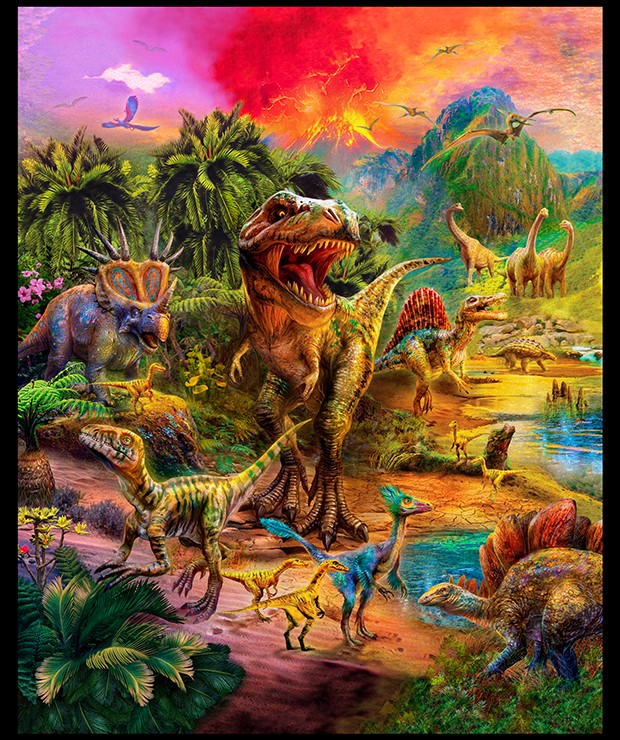 This is on order with expected deliver between Jan 31 - Feb 10th.

If anyone else is wanting to have one of these x-wide panels to quilt for a bed covering, please e-mail me at info@quilt4u.com and advise if you want one or more. If needed, I will increase my order for additional bolts as the first bolt sold out very quickly.


Below is our weather forecast for this weekend:

FRIDAY
We are fully confident in this storm system pushing through on Friday.
Our confidence is moderate (but not high) in the timing and accumulation of each type of precipitation. This is a tricky forecast due to the importance of temperatures throughout the troposphere (our weather-producing atmosphere). A temperature change of just a degree or two will change what we see, and nailing down that specific changeover time is difficult, but we are moderately confident in our forecast timing and accumulation at this time.
This entire system will kick off with snowfall, due to the below freezing temps. Snow looks to move into mid-Missouri from the west between 5am and 9am. Snow will accumulate on the surface.
Overall, 1-2" of snow is expected for most areas, with up to 3" possible north of HWY 24. This will melt before long...
As we approach midday and early afternoon temperatures are expected to rise to around the freezing point. This will change precipitation from snow to a wintry mix of sleet and freezing rain. Surfaces will become even slicker than the snow had created.
The time period for this icing is the most unknown at this time, but we are moderately confident in a time period between 9am to 1pm for the changeover from west to east. Icing may continue until 3pm-8pm depending on your location (remember the warmer air will move from west to east).
Overall, we expect 0.10" ice for most locations and up to 0.25" north of HWY 50. This will melt...
Temperatures should go above freezing between 4pm and 8pm leading to precip. to transition from a wintry mix to regular rain. This rain will then continue overnight and into Saturday morning.
Overall, 1-2" rainfall is expected. However, due to the rain and the additional water from the melting snow and ice, and an already saturated ground, flooding will be possible Friday night and Saturday morning.
SATURDAY
Rain will wrap up quickly as cooler and drier air filters in. A few morning sprinkles and flurries will be possible. Afternoon temperatures will be in the lower 30s.
It will be very windy with gusts 40-45 mph.
SUNDAY
Partly sunny. Highs in the middle 20s. Overnight lows will fall into the middle 10s with wind chills below zero.
Our 3-day weekend retreat is scheduled for tomorrow, Saturday, and Sunday. I plan to be open if possible. (You can call at 9:00 a.m. to confirm I made it to the store). Attendees can decide if they are able to travel the roads.

If not, please let me know that you are cancelling .

You would not be charged for any bad weather days. Be safe this weekend!