Q4U News
New Patterns:
Vintage Ornaments: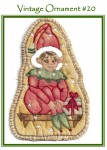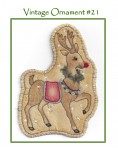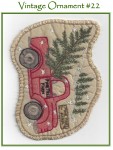 Elf on the Shelf Reindeer Santa's Truck
There are 22 ornaments available in all and they all come pre-printed, pre-colored, and ready to start stitching. They look great on your tree or hung as a banner in a doorway or on the mantle.They all measure within 4" to 5" overall. Others available are snowman, angel, star, birdhouse, heart, snow globe (house ,snowman, trees), candy cane, stocking, mitten, kitty, tree, church, gingerbread boy, gingerbread girl, house, quilt shop, santa,. Add some embridery and you have a great vintage ornament. Priced at $7.00 each.

Notions:

Restocked for Baby Lock: Class 15 Bobbins, Tear-Away soft, Fusible tear-away, Rinse away-tear away, hydro hold tear-away, wash-away and hydro melt soluble topping stabilizers.


I have a special on these cute baby lock bags for storing your sewing machine feet. Only 5 available. If interested call the shop at 573 443 7858.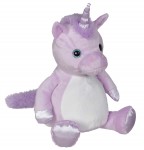 Violette Unicorn Buddy 16" Self-contained stuffing pods for the head and belly are removable through a hidden zipper on the bottom of the unicorn making hooping and embroidery easy on any embroidery machine. Embroidery-friendly, low-pile plush fabric. Exceeds all applicable U.S., Canadian, and European safety standards. (Other animals also available). These make great gifts for little ones.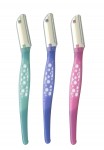 Kai Seam Remover - 3 color choices

Vintage Trim by Lori Holt: (1/4 inch - 12 yards on wooden spool)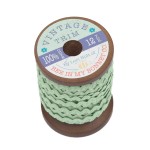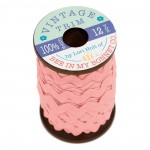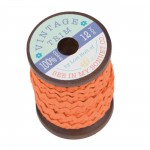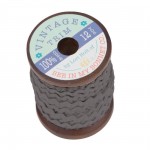 Sweet Mint Coral Pumpkin Steel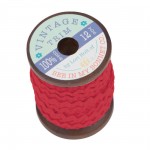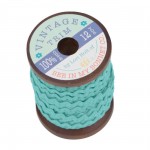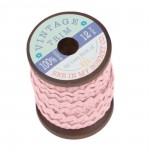 Jazzberry Cottage Blue Frosting

January classes will be on the website tomorrow Dec. 29th.

Kimberbell Club 2020!

New club, new projects. We have lots of exciting things in store for you this year. You will have 2 options:

A.

sign up monthly @ $20.00 or B. sign up for the year for $200.00 and get the last 2 months for free!

You will receive an embroidery design we will down-load to your machine (please bring a thumb drive so that we can download a design for you prior to class starting). Doors will open :30 minutes prior to class to enable us to complete the downloads before class starts.




Class will be offered the first Friday a.m. and second Saturday p.m. (after Quilt 4 U club) each month. This will provide alternatives if you have other conflicts. You can choose each month which date works best for you. If the store is closed due to weather (be sure and check your e-mail prior to arrival), you will be notified of the cancellation and we will look for an alternative date or do two projects the next month.

Other fun things will be offered to our club members this year! Sign up asap.

Upcoming Activities:

Dec 30 10:00 a.m. - 5:00 p.m. Love Stitching Group (full)

Jan 01 10:00 a.m. - 5:00 p.m. Open Sew - $5.00 or Store Purchase

Jan 03 10:00 a.m. - 1:00 p.m. Kimberbell Club (door opens at 9:30 a.m.)

Jan 04 10:30 a.m. - 12:30 p.m. Free Embroidery demo and free design loaded on your embroidery machine
Please sign up on the website.

Jan 07 10:00 a.m. - 5:00 p.m. Tuesday Sew - Openings still available - contact us at 573 443 7858

Jan 08 10:00 a.m - 5:00 p.m. Love Sewing (class event full)

Jan 09 10:30 .m. - 12:30 p.m. Beginning Piecing with Helen - we will start with Block 1. If you participated last
year you can sign up for any sessions missed. The group plan to meet mostly on the 2nd Thursday and fourth Thursday each month. You should have a 12 month quilt done in 6 months. Helen will then explain how to finish the quilt. $20.00 each meeting.

We then plan to start an intermediate piecing quilt class for those interested in another project.

Jan 11 8:30 a.m. - 10:00 a.m. Quilt 4U Club yearly dues $20.00 - you can join on our website or at the first meeting (please e-mail the store if you are paying at the January meeting to ensure we have enough space for everyone).

Jan 11 10:00 a.m. - 12:00 p.m. Download an introductory EQ8 program on the laptop for our 5 EQ classes being offered by Linda Bratten. You will need to purchase the program after the first class on January 25th if you wish to continue.

Jan 17 10:00 a.m. - 9:00 p.m. Weekend Retreat - Come 1 day or all 3 days. Have fun sewing/embroidering etc. with your friends. We have a door prize drawing daily. $5.00 for each day you come.

Jan 18 10:00 a.m. - 9:00 p.m. Day #2 of weekend retreat

Jan 19 10:00 a.m. - 9:00 p.m. Day #3 of weekend retreat

Jan 23 10:30 a.m. - 12:30 p.m. Beginning Piecing with Helen

Jan 23 1:00 p.m. - 3:00 p.m. Thread Bowls with Linda

Jan 25 9:30 a.m. - 11:00 p.m. Beginning Serging - Burp Clothes/Baby Blanket on the Serger with Linda

Jan 25 1:00 p.m. - 3:00 p.m. Intro to EQ - Introduction/Build your First Quilt

Jan 31 9:30 a.m. - 12:00 p.m. February Kimberbell Club (Friday before the 1st Saturday of each month)

Feb 01 What Not's Club begins - more info coming soon!



Breezy will be our first What Not's project. The project finishes at 18 1/2 x 18 1/2. Instructions and fabric kit will be included in the class price. You can bring your machine and sew with Helen or stay for approx. 15 minutes for her to share any tips or info with you and then take your project home to work on. (Sample on display in the shop).