What's new at Quilt 4 U
Notions and Patterns: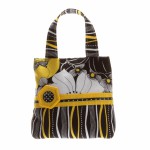 Back in Stock! Pincushion Panache -
These little pincushion bags are fast and easy to make. They are great to give as gifts to your sewing and crafting friends. Only takes 2 Fat Quarters.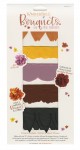 Create a Kimberbell Bouquet in seconds! Simply pull the string, and the scalloped ribbon quickly blossoms into a beautiful flower! Once the trim is gathered and pulled tight, tie the threads from each end in a double knot. Then fluff and shape the petals and add to your Kimberbell projects with just a few whip stitches! Make your flower with just 18" of trim or use a full yard for even bigger blooms.

Just in - Vintage Trims by Lori Holt in beehive yellow, aqua, and cloud white. More coming soon.


Upcoming events:


FREE CLASS !!!!!!!! - Several dates in December to choose from.





Merry Christmas from Quilt 4 U.

Sign up on our website to participate in this

free event

. You will embroider a small winter wall-hanging. Fabric and batting will be provided (buttons will be available for purchase if desired). You will need to have your embroidery machine, embroidery thread in white, gray, brown, black, light blue and up to 3 different reds (can use just one).

Dates/times are on our website. Sign up early to reserve your spot. Have some fun and finish a project for holiday gift giving.



Nov. 29 & 30 - Black Friday and Saturday sales:



We will be open for Black Friday (Nov. 29th) and Saturday (Nov. 30th). Lots of specials on sewing machines, sergers, embroidery machines as well as fabrics. Hours will be 10:00 A.M. - 5:00 P.M. so
you can complete your early morning purchases, have breakfast and stop by our store.







Dec 5 - Bring your serger and join Carol to make napkins, a gift bag, and Christmas Stockings on your
serger. Sign up on our website at Quilt 4U.com $

Dec 6, 7, 8 - Last Weekend retreat for 2019.

Dec. 12 Beginning Piecing class

Dec. 13 or 14 - Kimberbell Club - will be making a rain boot this month

Dec. 15 Holiday Party for all Q4U Club members - Bring a gift to exchange - 1:30 p.m. lunch begins