Klasse Needles - Anti-glue - Anti-glue needles have a specialized coating to prevent adhesives from sticking onto the eye and grooves when sewing through adhesives. It also reduces seam puckering. Available in Sizes: 75/11, 90/14
18mm Rotary Cutter is perfect for intricate and detailed cutting of fabric and paper, this one-of-a-kind cutter is designed for a number of applications. Perfect for cutting appliqué, curved quilt pieces, templates, and trim seams in no time. Great size for taking with you to class! Easy blade change for safety and efficiency! Perfect for use in travel! The blade is made of high quality stainless steel for unparalleled sharpness and superior edge retention. Designed for both right and left-handed user.

Good For: cuts detailed or curved piece quilting, applique, trimming seams, template cutting, scrapbooking and miniature quilting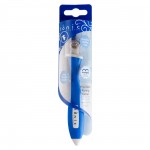 Ultra small (14mm diameter) precision rotary cutter. This cutter is ideal for cutting fabric and paper, and will cut around templates and rulers! The cutter has a Kushgrip comfort coated handle for easy cutting control. The protective cap to protects the blade and provides safe storage. Replacement blades are available (2060EUS). Perfect for both left and right handed users.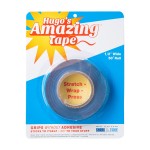 The son of a printer, Hugo Maisnik, grew up being an inventor. After a happy accident at the print shop one day Hugo turned a plastic spill into a delightful, magical whoopsie into an amazing tape that allowed you to stretch, wrap and pull holding almost anything together with ease.

From that vision Hugo's Amazing Tape was born! A no adheasive, self-clinging transparent tape that you can use for almost anything from arts and crafts for wrapping around spools of thread to jumbling cable cords for household use. Hugo's is sure to help make your life more organized and keep it simple!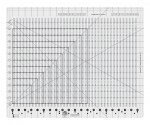 The Stripology XL combines all of the features you love in the original Stripology ruler AND the Stripology Squared. This beauty combines the height of the Stripology Squared - so you can square up blocks up to 12-1/2in - with the width of the original Stripology so you can cut up to eight 2-1/2in strips or 14 1-1/2in strips without ever moving the tool, reducing your rotary cutting time by up to 75 percent. The 2½ inch increments are marked with squares; the 1½ inch increments are marked with stars - no math required!

Need to cut in 1/4 inch increments? No problem, just follow the chart included in the instructions and use the 1/4 inch line on the ruler. We have added additional bells and whistles as well. There are 60 degree lines as well as 45 degree lines; 1/2in lines; and additional markings to aid in cutting perfect triangles every time. This ruler comes with fully illustrated step by step instructions or watch Gudrun's video tutorial.

The ruler slides easily over the fabric until pressure is applied. Then, our exclusive gripper holds the fabric in place while cutting, eliminating slipping and miss-cuts!

Ruler is 22in x 17-3/4in
Slits are 14-3/4in long


New Fabrics: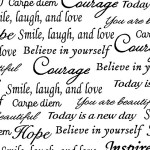 Inspirations words on White - 108 inch x wide backing

Farm Girl Vintage #2 fabrics by Lori Holt: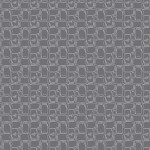 Canning jars (steel gray , nurtmeg, or peacock blue)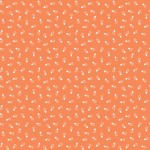 Flower pots (coral, holly, pumpkin)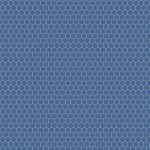 Honeycomb (denim, cayenne red, cottage blue, honey yellow, riley green, steel gray)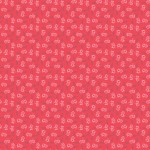 Tractor (Cayenne red, riley green, steel gray)

We have lots of fat quarters too!
New Patterns: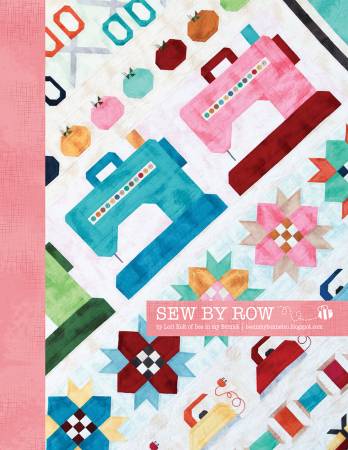 This is the pattern for the new Lori Holt SEW by Row Quilt using the new Shabby Fabrics. Finished size 74 x 85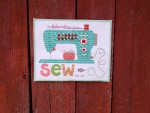 Sew She Did - This is a Laser Cut Kit - Lori Holt's popular pattern, Sew She Did is now available as a laser-cut kit featuring fabrics from her Sew Cherry 2 and Bee Basics lines!

Upcoming Events:

November 19 - Sew Tuesday - $5.00 or store purchase

November 20 - Love Stitchin - Full

Nov. 22 - 24 - Quilt Retreat - $5.00 per day

Nov. 26 - Sew Tuesday - $5.00 or store purchase

Nov. 27 - Love Sewomg - Full

Nov. 28 Store Closed for Thanksgiving Holiday