April 15, 2019 news from Q4U
New Gift Item:
Simplicity Vintage Storage Cylinder Box - perfect for storing precuts etc.
New Fabric:
Stonehenge Ombre for Solistice Collection:

Ombre Ombre -x-wide backing for the Solistice collection
New Batik: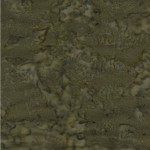 Olive
Animal Spirits Panel from Kaufman Fabrics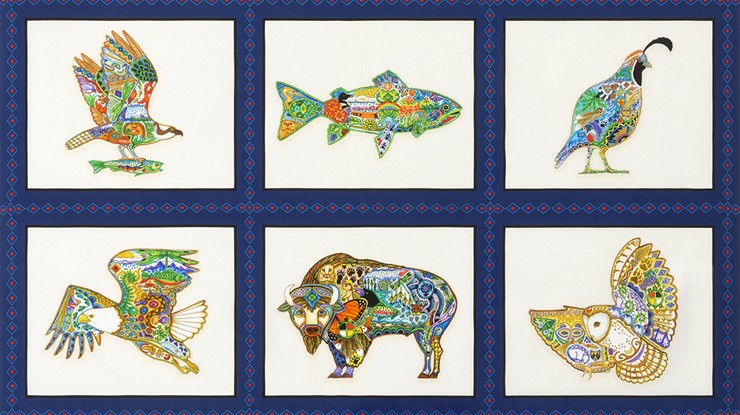 Dolly Mama's Panel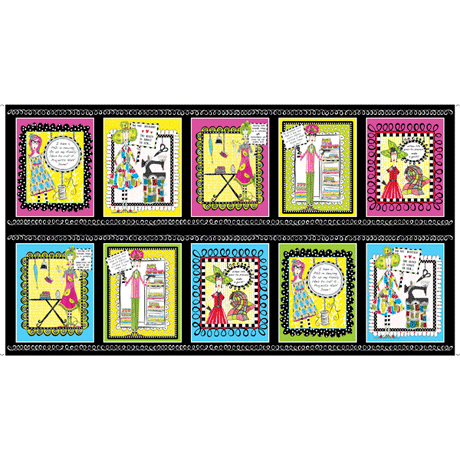 Kenzie Fabrics and Quilt Kit now available:
We have a limited supply of these kits that finish at 67 x 77 and priced at $107.75 which includes the fabric for the top and binding. Below are the fabrics to show you the beautiful colors: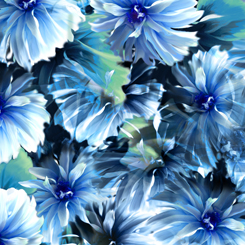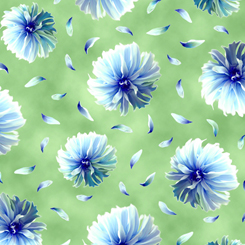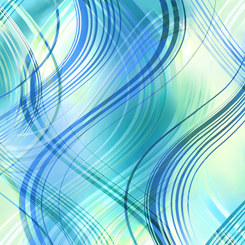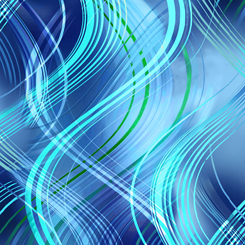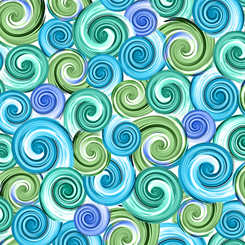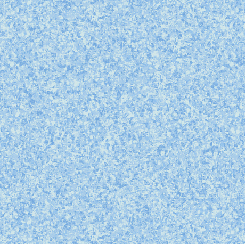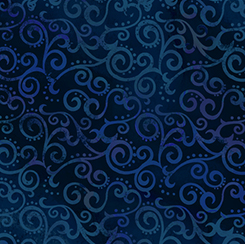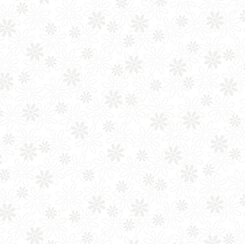 Upcoming Events:
May 11th, Erica Plank designer and owner of "Unseen Hands" will be offering a trunk show followed by a catherdal window pillow class.
The trunk show is free to Quilt 4U Club members and class participants.
The trunk show will be at 8:30 a.m. on
Saturday May 11th.
Erica will be teaching the cathedral window class following our club meeting. The class fee is $35.00 + a required 9 inch template to be used to make each block.
On
Sunday, May 12th
Erica will teach a color/embroidery class. The fee for this class will be $45.00 with the pattern, fabric (with the tracing already completed), embroidery floss, embroidery needle and fabric medium included. Students will need an 8 inch embroidery hoop, a small flat edge paint brush and the store will have irons available. Since this is mother's day, it could be a class for mother/daughters or anyone wanting to do a fun project.This class will be from 10:00 - 2:00 as Erica lives out of state and this will allow her time to return home after the class.
The Saturday class will be a Cathedral Window. See pictures below for a sampling of her patterns.
Due to the costs associated with booking out-of-town designers, we will need to make a determination by
April 23th
to see if we have enough students enrolled. Please sign up on our website at www.quilt4u.com. The payment will not be processed until
April 23rd
if the classes fill. If the class is not filled, your payment will be deleted.
I am pleased to announce that Quilt 4 U won 2nd place - large group category - in the 1 million pillowcase challenge. Our customers completed a total of 1,968 pillowcases which we have now donated to the following organizations: True North, Coyote Hill, Missouri Girls' Town, Catholic Charities of Central and Northern Missouri, Welcome home, Salvation Army, the Wardrobe, Soldiers' Angels, Ryan's Case for Smiles, St Raymond's Society House, AFL-CIO Community Services, Oglala Lakota CASA, Open Door Mission, University Hospitals Service, Love INC, Columbia Senior Center.
Linda Bratten will be at Quilt4U on April 25th. This month we will be making a zipper bag on the serger. You will need to purchase the book "Serge Ahead" if you do not have one. The class will be 1:00 - 5:00 and the cost is $35.00. You do not need to have a Babylock serger to attend this class.
Sign up on our website at www.quilt4u to attend our next weekend quilt retreat (April 26, 27, and or 28th) or for any of our classes.
Reminder! Moda fabrics and Batiks on the bolt are on sale for 30% off thru Saturday April 20th.