New at Quilt 4U - March 27 2019
New Fabric and Kits: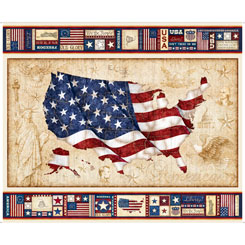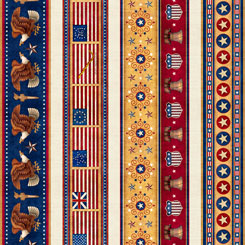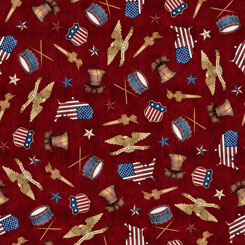 American Pride Panel Border Stripe - Cream American Toss - Brick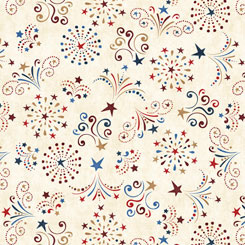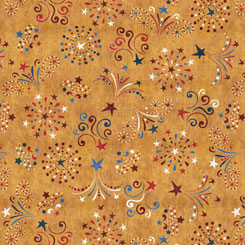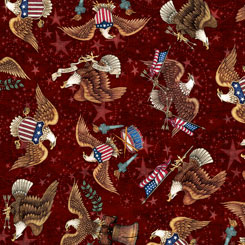 Fireworks - Cream Fireworks - Gold Eagle Toss - Brick
Am Toss - Midnight Navy Patriotic Blender - Tan Kit will be available soon
Squiggly Lines: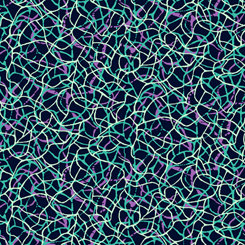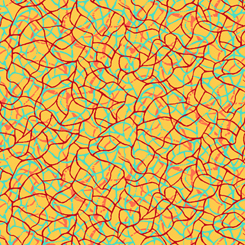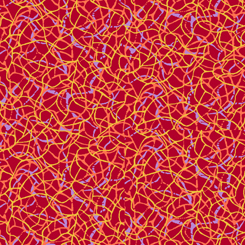 Navy Yellow Red
We now have Stonehenge Ombre X-Wide backing for the Solstice collection if you are doing the Northcott Block Party and need backing
for your quilt.

108 inch wide backing
Reminder - below is our block for the Nortchcott block party - you can order on-line or in the store.
Make yourself at home
Complete Kimberbell's all-new decorative quilt, Make Yourself at Home, with the coordinating Embellishment Kit.

We gathered all the homey details to complete your "Make Yourself at Home Quilt in one convenient package! In this
amazing kit, you will feel right at home as you stuff and quilt pillows and hang the exclusive "Mini Hello Sunshine" quilt
from the trees.

Delight in the details of polka dot glitter lamp shades, mylar light posts, vinyl windows, and dimensional ribbon flowers. This embellishment kit works for sewing and machine embroidery! You will find twenty-five embellishments from five different product lines plus kit exclusive printed fabric embellishments!
If you are interested in this project,
please e-mail us asap.
We will be starting in late summer and need to know immediately if you are interested so additional patterns, cd's, fabric, and embellishment kits can be ordered. We have received an initial supply and anticipate they will go quickly. If you want to be included, please let us know so we can order additional. This is going to be a very cute project and lots of fun! p.s. There is also a sewing version so you can participate even if you don't have an embroidery machine. Please e-mail us at info@quilt4u.com and specify the sewing or embroidery version.
Upcoming classes, groups etc:
04/02/2019 Sew Tuesday Group meets - $5.00 or store purchase - let us know if you want to join a fun group of ladies and work on your UFO's.
04/03/2019 Love Sewing Group meets - group full at this time
04/04/2019 Bargello Quilt with Carol - 10:30 - 2:30 $35.00
04/0/2019 Kimberbell Club - will complete April project and do the make up for February 10:00 a.m.
You can sign up for classes on our website at www.quilt4u.com
This is the
last
week for the 1 million pillowcase challenge. Please vote for our team at: www.allpeoplequilt.com/week3vote
We are group 12 - one of the organizations we are giving pillowcases to is Coyote Hills which will show as our picture.
Please vote for us!

Some of the other groups we are helping is True North, Missouri Girls Town, Catholic Charities, Welcome Home, Salvation Army, The Wardrobe, Soldier's Angels, Ryan's Cases for Smiles and St Raymond Society House. The last year we participated we donated over 1100 pillowcases to charity and ended up in 3rd place. We will share our total count for this year at the end of the competition. Any monetary award we received by placing in first, second, or third will be given to one of our charities.