March 6 new from Q4U
This is our block for the Northcott Block Party. Kits will be on sale on March 15th.
We had our first group of 13 ladies (including 2 school age children who did a great job!) sewing pillowcases last Friday. We will be sewing during the entire month of March and they will be donated to local area charities at the end of the month. These are available dates if you would like to join us:
Wednesday 03/06/2019 10:00 a.m. - 5:00 p.m.
Thursday 03/07/2019 10:00 a.m. - 5:00 p.m.
Friday 03/08/2019 10:00 a.m. - 5:00 p.m.
Saturday Q4U Club 8:30 a.m.
If you don't sew, you can always iron or pin the cases together for sewing. We can also provide pillowcase kits for you to take home and return by March 30th. Everyone who helps will be in a drawing for door prizes here at Quilt 4 U at the end of March.
In addition, American Patchwork and Quilting 1 million pillowcase challenge has various companies giving away daily prizes. The link is
https://woobox.com/5v29h9
Today's prize is fabric from Northcott. Winner's are notified by e-mail.
New Fabric: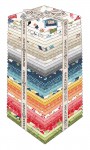 Make Yourself at Home - Fat Quarter Bundle
Mystic Ocean: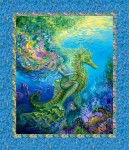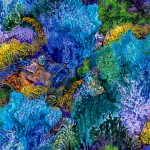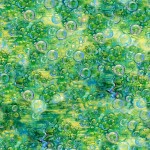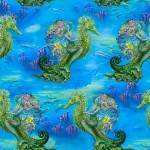 Mermaid on a Seahorse Panel Multi Coral Reef Green Bubbles Blue Mermaids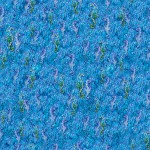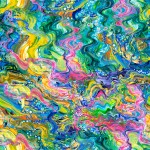 Blue Seahorses Multi-colored waves Reflections
Above is the quilt with the panel of the mermaid riding a seahorse that we will be cutting next week. If you are interested in a kit, please e-mail us at info@quilt4u.com - limited quantities will be available.