02/28/2019 - Classes and new BOM
Coming soon to Quilt 4 U: Machine embroidery - We will have all of the fabrics to complete this quilt and the embellishments. If you want to be placed on our list, (email us at info@quilt4u.com) and we will send more information as soon as the patterns and fabric are received.
Kimberbell, Make Yourself at Home
The road to a friend's house is never long...so go ahead and
"Make yourself at home!"
Dimensional embellishments like chenille plants, mylar and vinyl windows, a "quilt" hanging from a row of trees,
and more, will be just the quilt to adorn your home.


New Patterns:


Solstice Star - 3 sizes available

Solstice - 55 x 83 Paper-Pieced

The following fabrics from the Solstice Collection are back-ordered - should arrive in April:


Stonehenge 108 inch x wide backing

Stonehenge Ombre - is not x-wide

Mystic Ocean has arrived!


New Books: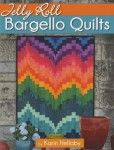 Jelly Roll Bargello Quilts

More Classes:

March 30 The Fine Art of Hand Quilting with Bettina 10:00 a.m. - 2:00 p.m. $25.00

The Sampler of quilting designs in a 15 inch pillow top is designed to sharpen your quilting skills, achieve a smaller more even stitch and help you develop good quilting techniques. A pattern for the sampler will be provided and students will use several different marking techniques. Class discussion will include information about batting selection, threads and needles. You can sign up for this and any others classes at www.quilt4u.com. Class requirements are shown on website.

Classes coming soon:
April 5 - Kimberbell Club - 10:00 a.m. - 2:00 p.m. Fabrage Cutwork Egg
April 9 - Serge Ahead with Linda - Zipper Bag
May 3 - Kimberbell Club - Grateful Heart Composition Book

Reminder: Friday is pillowcase day. If you want to come and join us from 1:00 p.m. - 7:00 p.m. in the classroom bring your serger or sewing machine. We will be be making pillowcases for charity. If you wish, you can even pick up some packs to sew at home. Just let us know you are coming and if you want a "to-Go" bag and how many you want to attempt to make..More pillowcase sewing days next week: Monday and Tuesday 10:00 a.m. - 5:00 p.m.