12/21/2018 Q4U
Q4U will be closed Dec. 24th and 25th for the holiday.
New items in the store: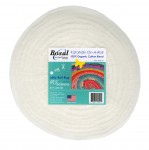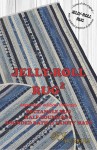 Pattern for the Jelly Roll Rug.
Lightweight 100% Cotton batting for ease in hand-quilting. 3oz triple-carded, needle punched cotton. Extremely stable,stitch up to 8in apart. No pre-shrinking required. 100% natural, no scrims or resins. This is on a roll for making the jelly roll rug. Size is 2 1/2 inches x 25 yards.
New Book: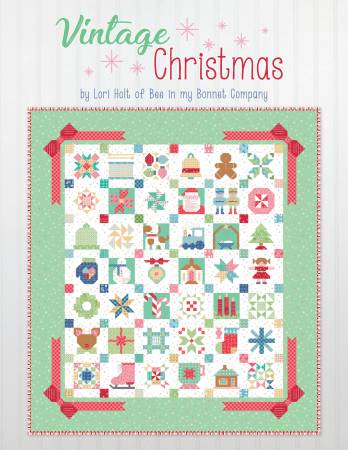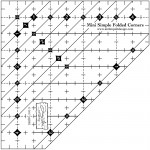 Mini simple folded Corners.
Designed for Miniature Enthusiast! Use for base fabrics that are smaller than 4-1/2in (what you will be adding a folded corner to). Use with any pattern calling for folded corners. Remarkably accurate! Never draw a line for folded corners again! Seven different sizes to choose from, 1/2in to 3-1/2in finished folded corner. Choose between two methods: exact size folded corners with no trimming needed OR oversize folded corners that are trimmed down. Easy to read ruler. No matter what shape you are adding a folded corner to (square, rectangular, triangle), Simple Folded Corners can add them with ease! Step by step instructions included with the tool. Illustrations for both LEFT and RIGHT hand trimming.
Glitter Sheets for Machine Embroidery: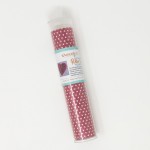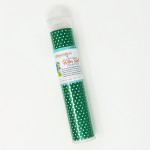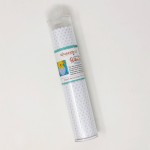 Our ultra sparkling glitter sheets are now available in Polka Dots! The 1/8in dot is perforated through the glitter sheet so that whatever you place it on top of will show inside the dot. Your projects will shine with all of the fun looks you can create! Simply iron-on this heat transfer vinyl for use in all your machine embroidery or sewing projects. Full instructions included! Machine wash with cool water gentle cycle. Tumble dry on low heat. For garments, turn inside out.
Coaster Ride: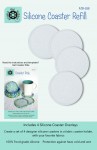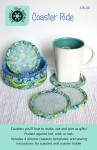 Refills Create a designer silicone coaster set in a fabric holder. The silicone protects surfaces against hot, cold and wet beverages and your customers customize with their favorite fabrics. Four transparent silicone coaster pieces, instructions and template are included to make a set of 4 silicone coasters in a fabric coaster holder. Silicone is 100 percent food grade silicone and heat resistant up to 450 degrees. Refill coasters available. (Picture on the left).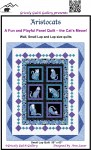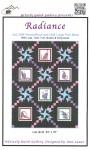 Aristocats Radiance These patterns were designed for the new Cat-I-Tuide fabric line coming out from Benartex soon. However, this is a great pattern to showcase your large prints or a panel.
We have ordered the new Cat-I-Tudes Christmas collection. It's really cute and would make a fun quilt. Watch for it in the weeks ahead.