December 5, 2018
New items: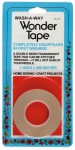 Wonder Tape - 1/3 in. x 10 yards - Great for home sewing or crafting. A double-sided, transparent tape that disappears after first washing. Can be sewn through without gumming up your needle. Perfect for holding together seams or hems before stitching.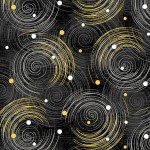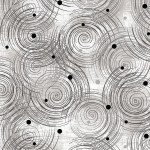 Black, White, Citrus Swirls Black and Charcoal Swirls
New Block of the Month starting in February - Amish with a Twist IV
This is a 12 month block of the month -Cost 9.00 per month
finished size is 88 x 98 - price includes fabric, pattern, and binding.
Machinery Embroidery Designs: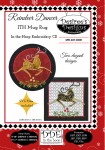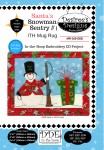 Reindeer Dancer Mug Rug Snowman Sentry #1 Mug Rug
REMINDER QUILT 4U CLUB MEMBERS: Our 2018 holiday party for Q4U Club members is
Sunday December 9th at
1:30.
If you wish to participate in the gift exchange, please bring a gift wrapped with no names. We will have a late lunch and the store will furnish meat (ham) and paper goods. Bring a dish to share if you wish.