September 1 2018 - Q4U news
This is our new Whisper Kit - 76 1/2 x 91 1/2 - $104.50
These are the fabrics in the kit:
Wouldn't some of these fabric look wonderful in a purse or diva wallet? If you would like for us to hold a kit for you, please e-mail us at info@quilt4u.com.
Check out all of our available kits on our website at www.quilt4u.com
More new Fabric - My secret Garden
Panel Canning Jar Toss Yellow Butterfly Tonal
Daisies - Blue Daisies - Multi Daisies Scroll Stripe - Blue Yellow Lace
Free patterns available with purchase of fabric from this line.
Everything but the Kitchen Sink #13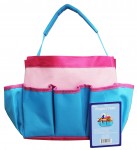 Project tote with 7 outside pockets - Interior 10 x 8 x 5
Passages Kit - 52 x 53 (No Y-Seams)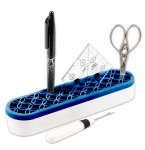 The new Stash n Store is the perfect device to keep your sewing and crafting notions within arm's reach and ready to go! Easily store marking tools, scissors, stilettos, rulers, even brushes and small rotary cutters, in an easy-to-grab upright position. Size 1-1/2in x 2in x 8-1/4in
Reminder all Club Members - Our next meeting is Saturday 8th at 8:30 a.m. Bring your show n tell for extra tickets for our door prize drawing. Not a member of our club - give us a call or stop by the store and we will tell you about it if you would like to join us in 2019.
Everyone have a great Labor Day weekend holiday. If you are traveling, drive safely.