July 26th news from Q4U
New items: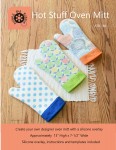 Create a designer silicone oven mitt with your favorite fabrics. Transparent silicone overlay, instructions and templates included. Makes one oven mitt approximately 13in x 7-1/2in. Silicone overlay is 100% food grade silicone and heat resistant up to 450 degrees. Just add 2 fat quarters of fabric and cotton batting. Refill silicone overlays available. We will be offering a class on this project soon. A great way to use up scraps in your stash or some of your fat quarters.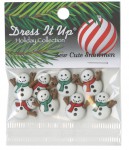 Sew Cute Snowmen Spectrum - Paper pieced pattern/kit 48 x 48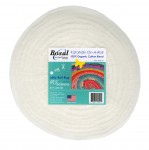 2 1/2 inch x 25 yd - organic cotton -used for jelly roll rug
Amish Life is arriving and we will be cutting kits soon. E-mail the store if you want to reserve one. Limited quantities will be available.
Below is the kit we will be cutting:
New Hoffman Batiks:
Bali Chops - Dijon Bali Watercolors - Squash Bali Watercolors - Tokyo Bali Watercolors - Citrine
Bali Chops - Fauna Bali Chops - Breakers Bali Watercolors - Chestnut Bali Watercolors - Taupe
Bali Chops - Sunflower Marigold Burgundy Bali Chops - Copper Bali Chops - Lava
New Panels from Hoffman:
Harvest Call of the Wild - Stag - Dec.- Ol St. Nick Payne's Gray
New/Current classes added to our website:
July 29th - Christmas Tree for your holiday table
July 30th - Christmas Tree Table Runner
Aug 4th - Embroidery Club
Aug 10th - Embroidery Club make-up date for past sessions
Aug 11th - Braided Beauties Table Runner
Aug. 12th - Wilderness Animal Applique/Machine Embroidery Quilt
August 16 - 1:00 - 4:00
Let Carol help you make a t-shirt quilt. A great way to use those shirts from their sports teams, travels, clubs etc. Kids love them as a keepsake to take when they go off to college. Part 2, if needed, will be August 23rd.
August 18th and 19th 2-Day Pickle Pie Event Cost ($149.00 if signed up by August 6th) - othrwise$179
Hands-on, two-day event with 5 Darling Event-Exclusive Designs!
Pickle Pie Swag Bag ($99.00+ value)
Ready to stitch supply kits for all five projects
Event CD with all 5 designs (in multiple sizes & formats)
Printed, full-color instruction Booklet
Pickle Pie Designs Signature Pink Tote
Pickle Pie Designs Sticky Notepad
Pickle Pie Designs Pen
Chocolate!
2 lunches
We will have a "Pickle Pie Designs Boutique"
We will have a beautiful Pickle Pie Designs Trunk Show
Fun, Games, and Door Prizes!
DEADLINE TO SIGN UP
:
August 6th
due to pre-order of product (unless we have some kits etc. still available).
August 21 - 10:00 - 5:00
Have you seen our Haunted House wall hanging? It's not too spooky and really cute. If you love decorating for this holiday, it would be a great addition to your home hanging on the wall during October and November. Helen will show you how to make the individual elements and put them all together.
August 25th - Store will be closed today. Reopening on Tuesday 28th.