July 4, 2018 - The big news is here!
Upcoming classes, clubs, meetings at Quilt 4 U: (Although not required, we encourage you to purchase your supplies (if possible) at Quilt 4U. By supporting the store, we can continue to offer a wide range of classes for you to choose from in the future.)
July 6th 10:00 a.m. - 5:00 p.m. Classroom reserved for Love Stitchin Group - have openings-call if you want to join us
July 7th 10:00 a.m. - 2:00 p.m. Embroidery Club with Helen - Tote with bicycle
July 8th 10:00 a.m. - 4:00 p.m.
Christmas in July
- Chenille Xmas Hot Pads - Machine embroidery with Helen- $20.00 + supplies
July 10th 10:00 a.m. -12:00 p.m.
Christmas in July
- Christmas Napkins with Sarah - $10.00 + materials - Sewing event
1:00 p.m. - 5:00 p.m.
Christmas in July
- Machine Embroidery Xmas Basket with Helen - $20.00 + CD + materials
July 11th 10:00 a.m. - 5:00 p.m. Classroom reserved for Love Stitchin Group
July 12th 5:30 p.m. - 8:00 p.m.
Christmas in July
- Xmas Stocking & Gift Bag on the Serger with Carol $20.00 teacher fee
July 14th 8:30 a.m. -10:00 a.m Q4U Club for Club Members
Sign up for classes on our website at www.quilt4u.com
New Fabrics:
Something Wicked - A vintage looking panel and 3 coordinating fabrics
Cell Phone Clutch - This self-lined cell phone clutch is great! It sews up fast, and has pockets that magically appear. All straight sewing, great for beginners. Pack includes interfacing for 2 bags, hook/loop fastener, 2 pieces of cording. Bag dimensions are approx. 5 in. x 8 in.
Choice of blue or black pens
8in D x 8in H. Make a fun Halloween candy bin. Kit contains pattern, spring, elastic and label.








The official announcement is tomorrow! However, we can't wait any longer....so we will share what we know so far.





Something

BIG,

Beautiful

, and Brilliant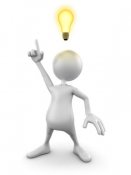 is coming!

B

abylock is coming out with a new sewing/embroidery machine. If you place a deposit on this machine before August 6th (sight unseen), you get a $4,000+ value pre-order bonus. This bonus includes a CReATE monthly subscription box for 12 months featuring Anita Goodesigns and special notions from Babylock, a Travel Trolley for your machine, a 2 year love of knowledge membership, and advanced software.





Don't hesitate. Stop by the store and place a deposit for this new machine now.