June 29 - And more new items at Q4U
Another animal encounter - I try to get as much done as possible before the store opens at 10:00. I drop off my bank deposit in the over-night box around 6:30 a.m., go to "Ernie's" for breakfast and a quick read of the morning paper, then swing by the post office to mail any web inter-net orders. Wednesday morning as I left my bank on Chapel Hill making a left turn......who did I encounter in the middle of the road?......Tina! If you are a Columbia, Missouri native, you will know who Tina is. She is very well-known in our community. She has been featured in our local paper. In fact, she even has a facebook page (Tina the Turkey Columbia MO) with over 3000 followers.
Portions of a recent article about Tina below:
Up until the point when he was reported to have chased a pedestrian off the road, Tina the urban turkey was viewed as nothing more than a mascot for the neighborhoods surrounding Chapel Hill Road and Forum Boulevard.
However, it now appears the bird's days of patrolling the streets and posing for pictures in Columbia are limited. An email from a city of Columbia spokesman details the city's plan to work with the Missouri Department of Conservation to relocate Tina away from the city where he (yes, he) will return to a more natural habitat. Their search for the bird has not yielded any results.
The city is mainly concerned with Tina's tendencies to stand in front of cars for long periods of time without moving, in one instance causing a rear-end crash, and an instance where a pedestrian reported they were chased into a nearby building. This has led to concerns that Tina could cause more serious harm in the future.
"We worry that that could lead to other crashes, and potentially an injury crash or significant property damage crash,. "We can imagine the heartbreak it would cause if Tina were to get struck by a vehicle or we can imagine if somebody were hurt because they braked hard or swerved ... to not strike Tina."
The Missouri Department of Conservation is tracking Tina down for capture and relocation. However, the department has been unsuccessful in multiple capture attempts.

I was stuck in traffic as Tina blocked the road. I had to do something. I got out of my vehicle and tried to wave at Tina to get her to move over. No luck. She gave me "the look". I clapped my hands and acted like a wild person. Finally, she moved to the grass. Got back in my vehicle....and she was back in front of me again. That bird! Got out again and did it all over until she was finally out of the way. I did think (for just a few seconds) about trying to grab her when we were eyeball to eyeball. Not sure that would be a good idea for me....she is fast and wild turkeys do fly....so decided to just try and get Tina to move out of the road. The Turkey patrol would just have to try and catch her (I mean him) another day. Tina the Turkey is still free and roaming the streets of Columbia.

New items: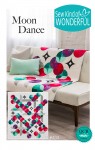 Moon Dance Ues the QCR mini ruler - 64 x 80 finished project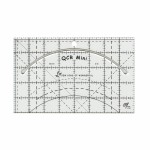 QCR mini templateruler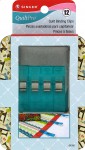 Ten binding clips great to hold fabric while quilting. Comes with stylish tin case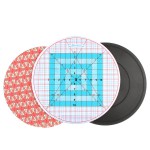 The three-piece set features base, mat, and ironing pad. This 16" diameter cutting mat, turntable base, and ironing top combination gives you an efficient, rotating, table-top solution for many important quilting tasks, whether you are cutting, piecing, or pressing.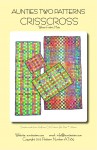 Rug, Table Runner, Place Mat, Mug Rug or Table Pad. Simply woven, four practical items for your home. Sizes: Rug 38"x20", Table runner 38"x13", Place Mat 18"x13", Mug Rug 9 1/2"x7 1/2" Another way to use up your fabric stash.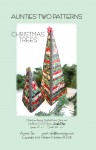 This is one of our Christmas in July classes that will be scheduled soon. Great way to use up some of your holiday fabrics. You can embellish, if you wish, with holiday buttons, fairy lights, hot fix crystals etc.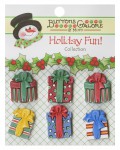 Holiday Package Buttons


EZ Oiler is a practical little oiler that makes oiling easy. Simply pull out the long spout from the bottle, remove the cap and give a squeeze to place a drop of oil perfectly.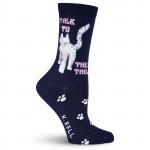 "Talk to the tail" as the cat is walking away - socks for the quilter -

We are having a special Red, White, Boom sale on Anita Goodesigns Machine embroidery designs. Prices from $10 - $25.00. Stop in and see what is available.