June 12, 2018
More Anita Good Designs for Machine Embroidery
Embroidered Jar Labels
Embroidered Jar Labels will be the perfect complement to any jars you have for storage. These labels come in one standard size, with one additional smaller label, so you can easily dress up any small jars or large jars you may be using for canning or storage. The clear vinyl window allows you to personalize each jar by labeling them, indicating what is being stored in your jars with a dry erase marker. That way, the Embroidered Jar Labels can be used time and time again.
Hoop sizes 5" x 7" to 9.5" x 14"


Jam Mason Jar Covers
Jam Mason Jar Covers is easily one of the most simplistic in the hoop projects you will create. Choose from 10 delectable fruits to embellish your canned goods. Although these designs only come in one size, you can use them on both a 2 cup and 3 cup mason jar.
Kimberbell Machine Embroidery: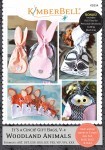 Woodland Animals
Wool Patterns: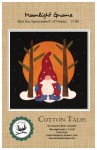 Moonlight Gnome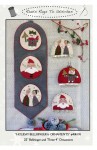 Holiday Bellringer
Upcoming events:
Weekend retreat - June 15, 16, and/or 17th 10:00 - 9:00 p.m. $5.00 per day - sign up on our website
Learn to monogram on a bath towel with Helen on your embroidery machine. Class fee $45.00 which includes a 3-piece white towel set and stablizer. You will need to bring your embroidery machine, thread, and normal sewing supplies. Class Instructor - Helen June 21st - sign up on our website at www.quilt4u.com
Serger class with Carol - June 23rd $25.00. 10:00 - 2:00 p.m. You will receive instructions on making a regular pillow case, a travel pillow, and a pillow with a ruffle (you will need a ruffler foot for your machine). Interested in purchasing a BabyLock Serger? Contact us to reserve one of our machines for the class. We still have classroom models on sale so this is a a great time to purchase a serger. Materials list will be sent after we receive your class registration. Please e-mail the store if you wish to reserve a machine and to confirm availability.
More classes coming in June and July!