June 9 2018 - more new stuff!
New Notions: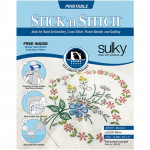 Stick 'n Stitch stabilizer combines the convenience of pressure-sensitive adhesive with the flexibility of a water soluble stabilizer. It is a printable temporary self-adhesive, fabric-like stabilizer that is ideal for getting your hand embroidery, punchneedle, cross stitch, quilting or other patterns onto your project fabric. Stick 'n Stitch can also be used as a topper or backing which looks, feels and behaves like fabric during embroidery or when used as a design pattern. Perfect for any reversible project since when it's rinsed away, no stabilizer remains on either side. All Sulky stabilizers are acid and lead free.
New Piecing Patterns for Hoffman Panels: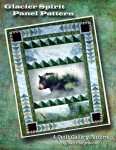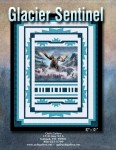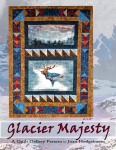 Glacier Spirit Prairie Thunder Glacier Sentinel Glacier Majesty
Looking for a project for the man in the family. These patterns and panels at Quilt 4U would be the perfect gift.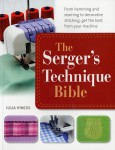 A great resource if you have a serger.
New patterns: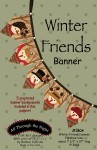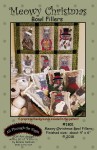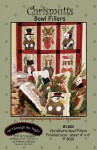 Each pattern contains a pre-printed panel - you add the wool enhancements.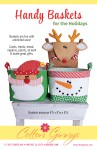 6 x 8 x 8 handy baskets for the holidays. Use for cards, treats, bread, napkins, plants.
Upcoming
Christmas
in
July
classes
- see additional projects below. They will be added to the classes/calendar on the website next week so you can sign up for any of the classes you are interested in:
Christmas tree treat holder on the embroidery machine.
Pot holder - Chenille and fringe Santa on the embroidery machine.
Holiday Basket
Good news!
We are now an "elite" Anita Goodesign dealer in Missouri. To support our embroidery customers, we will be participating in a "Red, White, and Boom" sales event July 1 - July 31st. Don't miss out on the opportunity to purchase some of these wonderful machine embroidery designs at great discounts.
Here are some of the new designs we now have available for sale:
Tea Towel Tizzy Needle & Thread Lovely Letters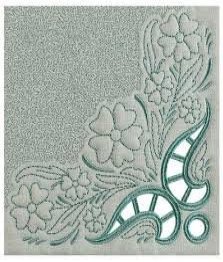 Locomotives Wide-Eyed Critter Quilt Heirloom Centerpiece
Circle Town Centerpiece Contemporary Cards & Liners Otomi Quilt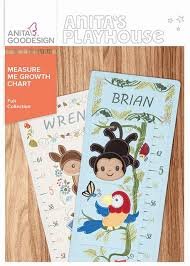 Measure me Growth Chart Patriotic Trivet Bloomin' Tote
Pot holders Recreation Station Painted Elephants
Lots more new stuff on the way - stop in soon and see what we have to offer.