More new items at Quilt 4U - May 30th
Western Greetings:
Western Greetings Quilt $81.00
Wood Planks: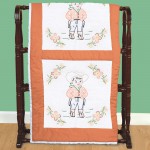 Each package contains six - 14in x 14in quilt blocks of cotton/poly broadcloth.Additional materials needed to complete: Backing, batting, hoop, needle, floss and thread. Floss requirements included.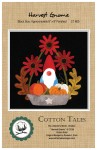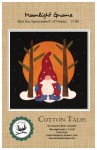 These are 2 of "It's a Gnomes World" block of the month.
The blocks are wool applique and finish at 8 x 8. If you would like to participate, the patterns are $8.00 each. This would be a fun project to do.